Wayne Carini Net Worth; Journey From A $5/Week Worker To Becoming A Multimillionaire
A piece of advice left a remarkable impression on American car restorer Wayne Carini to be a successful businessman. And, following that, he marked himself a place in the automobile business. But success didn't just pop out of the box for him. So, find out about his journey to being a multimillionaire.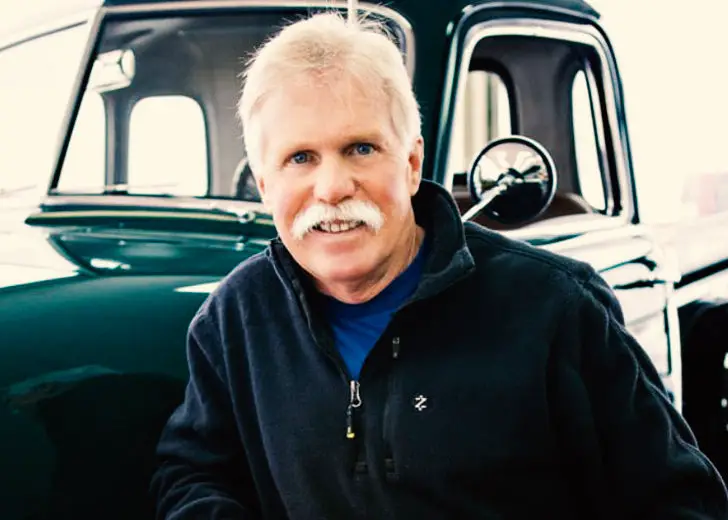 "The key to life, Wayne, and the key to being successful, is to be a good person and then sell yourself. Don't try to sell anybody anything or tell them how great it is without believing in yourself."
The aforementioned advice is what left a remarkable impression on American car restorer, Wayne Carini, to be a successful businessman. He was 12 at the time when his insurance salesman – also a friend of his father – shared this experience on how to make it big in sales.
Now, decades later, implementing the advice, Wayne has marked himself a place in the automobile business. 
But success didn't just pop out of the box for him; he has had his fair share of hard work and perseverance.
Passion for Automobiles In Genes
How could one not peek into a line of work that his family follows? Well, it was something like that for Wayne.
His father, Robert Carini (also known as Bob) was a veteran car restorer within his workplace, based in Glastonbury, Connecticut. So, Wayne easily got attracted to the four-wheelers and found an affection towards the work his dad did. 

Wayne Carini drives a baby Bugatti powered by a two-cycle engine in May 2020 (Photo: Chasing Classic Car's Instagram)
Interestingly, his affection soon turned into his passion after he got to ride a 250 SWB Rosso Chiaro Ferrari at the age of nine. This childhood experience would eventually spur his enthusiasm later in his career. 
First job For $5 A Week
Fueled by his Ferrari experience, Wayne started to spend the majority of his time with automobiles. And, when he got in grade school, he landed his first job – for a surprise - at his father's auto-restoration shop.
His father employed him and paid him $5 a week for cleaning the place and being a helping hand.
During his job, he learned about classic cars such as Lincolns, Ford, Duesenbergs, and Packard, and methods to restore them.
Family Business after College
While Wayne briefly deviated from his passion during his Architecture college life, he managed to steer back when his father handed him a 50% share of the family business. And since then, Wayne did his best to make his father proud.
Firstly, he polished his skills by training with a former Ferrari racing mechanic Francois Sicard. Then, eventually, he became the owner of three workshops in Portland: F40 Motorsports, Continental Auto Ltd., and Carini Carozzeria.
Becoming a Celebrity
Wayne's work in his company - finding vintage cars and repairing it to either sell or keep in the collection - caught the eyes of the Discovery channel.
He was featured in Discovery's two-hour-long television special named Monterey Week and The World's Most Expensive Cars.

Wayne Carini talks about a 1956 Jaguar XK140 model in a Chasing Classic Car episode (Photo: Youtube)
Soon after his Discovery stint, the chief of Essex Television Group Inc., Jim Astrausky, proposed Wayne for a show called Chasing Classic Cars.
Wayne agreed for the show and started starring in it from 2008. His presence on the TV became dear to many, and he got famous as a sensational vintage car restorer.
The series ran for an impressive 14 seasons, eventually ending 2020.
Wayne Carini's Net Worth
Wayne owns three companies: F40 Motorsports, Continental Auto Ltd., and Carini Carozzeria. And with a busy career in hand, Wayne has mustered a net worth of $25 million.
He also owns a Hudson Italia - his favorite - that he bought at the age of 52. As for his house, he lives in a log home in rural Connecticut. He is accompanied by his wife of 40 years and two daughters.