Vanessa Bell Calloway's Daughters Are Now All Grown up and Building Their Careers
Vanessa Bell Calloway's daughters, Ashley and Ally Calloway, are now building a career path for themselves. Ashley has taken up the role of a fitness instructor while her sister focuses on the family business.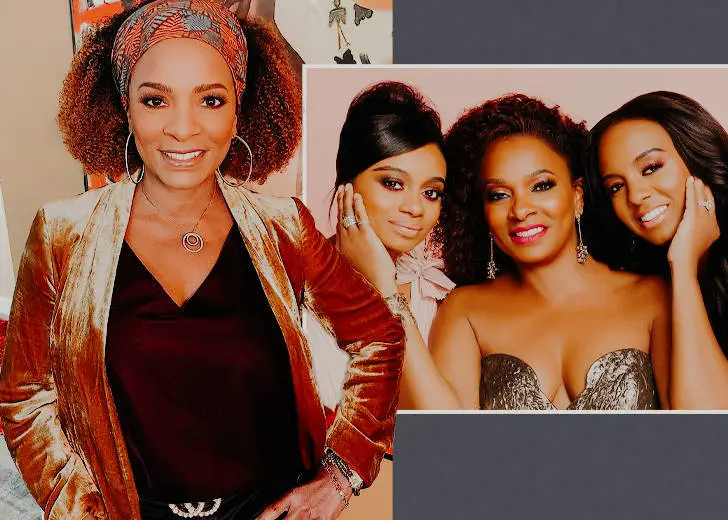 American actress and dancer Vanessa Bell Calloway is a mother to two young daughters who have inherited their mother's perseverance and good looks. The actress's daughters are grown up and working to make their own mark in the world. 
Proud Mama of Two
Vanessa went through one hell of a journey professionally as well as personally. The actress had to struggle being an outcast as a "black woman" in Hollywood. She also had to fight for her life against breast cancer.
However, the actress has a blissful marriage and family to help her through her battles. She has two daughters, Ashley and Ally Calloway, with her husband Tony Calloway.
Ashley had appeared on Baldwin Hills (2007-2009), a series by BET, and is also an instructor for Soulcycle, a New York-based fitness establishment. Her sister Ally has been filling her father's shoes at Regency West as a general manager and owner. Regency West is a banquet hall in LA established by Vanessa's father-in-law and stands as a staple for the local black community. 
The mother of two frequently posts about her daughters on her social media networks. 
In one of such instances, Vanessa posted a beautiful picture with her daughters on September 26, 2020, on Instagram. In the photo, mama Calloway gently placed both her hands on her daughter's cheek.
The mother and daughters trio posed for the camera whilst enjoying the moment. In the caption, the 63-year old wrote how she was grateful for the privilege of giving them birth and raising them. 
Happy #nationalmotherdaughterday one day late! To my 2 beauties @ashcaliway @allyycali you are the best part of me. I'm so blessed to have given birth to you both and I thank god for the privilege. #iloveyoutothemoonandback
Callow's daughters are very close to her. On March 20, 2017, Vanessa's youngest daughter Ally took to Instagram to wish her mother on her sixtieth birthday. Ally thanked Vaness for her deeds towards the family and friends. 
Been Married to Husband Dr. Anthony Calloway since 1988
A successful love story in Hollywood is rare and Vanessa's 35 year-long marriage to husband Anthony definitely makes it to the list. 
Vanessa showed a glimpse of how her husband welcomed her home on their 32nd wedding anniversary via Instagram. With red roses embellishing the dining table, the couple's romance was not short of a fairy tale gone right. 
More recently, the wife wished her doctor hubby a happy Valentine's day on Instagram. Dressed all in black, the couple looked drop-dead gorgeous.