Utkarsh Ambudkar and Wife Are Proud Parents of a Baby Boy
Utkarsh Ambudkar and his wife Naomi are parents to a baby boy named Bhumi Ambudkar. Now, that makes the couple parents to two children.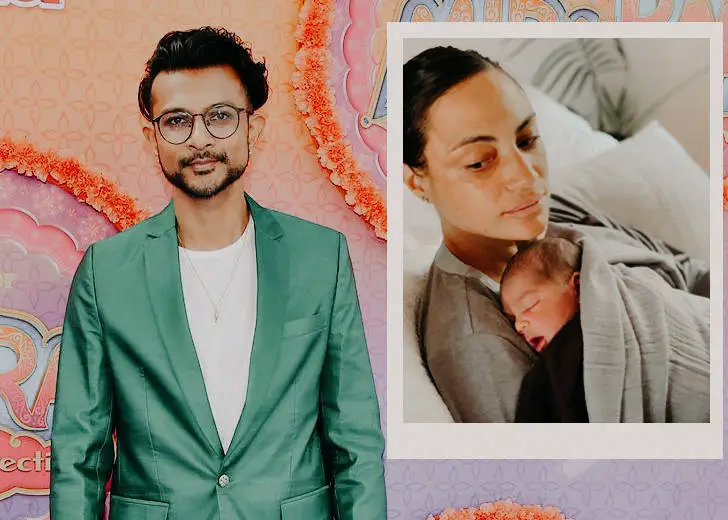 Utkarsh Ambudkar and his wife Naomi are now second-time parents of a baby boy named Bhumi Ambudkar.
The multi-talented actor, rapper, and singer welcomed the little one to his family in April 2020 and later confirmed the news through an Instagram post on April 22, 2020.
In the post, he revealed that he and his wife were blessed with Bhumi. 
Sharing some love. we recently welcomed baby boy, Bhumi, into our lives. the Sanskrit translation of Bhumi is "Earth". Today's your day, son. Thank you for choosing us. We love you.
In the latter part of the caption, he added a post-script dedicated to his wife. He said that she was a superhero, queen, and goddess—all in one.
PS your Mama is a superhero queen goddess, and you can shit almost all the way up to your neck.
Some delighted fans and the actor's celebrity friends rushed to the comment section to congratulate the actor and his wife on the birth of their second child.
"Congrats to you guys! I can't wait to meet baby Bhumi! He's beautiful," makeup artist Kira Nasrat wrote, while actor Paul James added, "late to this. congrats!!"
Likewise, a fan chimed, "Your baby is so cute. Also the name Bhumi is in Avatar the last air bender and it's the earth king who is kind of insane but like really great and awesome. So yeah! Ok bye!"
Speaking with Telangana Today in December 2020, Ambudkar shared his experiences of being a parent. He explained that life with a baby was no funny business, as it can get scary at times, too.
We just started feeding our son solids, so it is harrowing. If you guys want to watch a horror movie, just come to my house at 3am every night, I've got a screaming banshee of a son who's dropping bombs. I'm sleep deprived.
But the experience of having a baby is not new for Ambudkar because he has a five-year-old daughter with his wife.
Most recently, in February 2021, the Godmothered star took to Instagram to share a video that featured all his family—his baby boy, daughter, and wife.
The video was captioned, "a 13 second emotional rollercoaster," where he first showed his wife holding the little one and then moved the camera towards his daughter, who was watching TV.
But the camera-shy daughter snatched the phone from her father and threw it away.
The proud parents of two had walked down the aisle on September 9, 2019. That being said, the actor is yet to shed light on his relationship timeline, along with the details of his wife.