Troye Sivan's Melancholic EP 'In A Dream' Hints at Breakup with Boyfriend Jacob Bixenman
There have been rumors about the romance between Australian singer Troye Sivan and his beau Jacob Bixenman coming to an end. Sivan's emotional new EP hints at a possible breakup.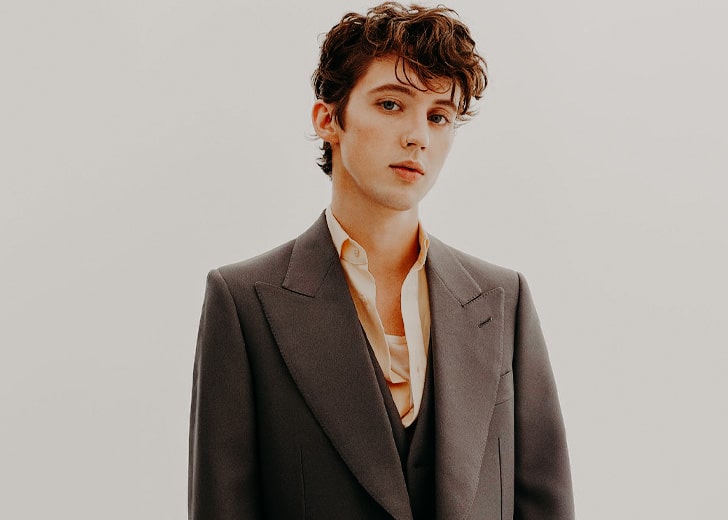 Recently, there have been rumors about the romance between Australian singer Troye Sivan and his beau Jacob Bixenman coming to an end. The speculations began after fans noticed the couple had not been posting about each other as frequently as before.
Furthermore, the release of Sivan's new song, Easy, which talks about a failing relationship, acted as a significant reason for people to reach this verdict.
Long Distance
The rumor about the couple splitting came to life after reports from Daily Telegraph about their relationship ending with the pandemic. 
Sources claim that the couple called it quits when Sivan flew back to Perth to stay with his family, and Bixenman remained in Los Angeles. 
No Anniversary Wishes Exchanged
As the saying goes, a picture is worth a thousand words. And a missing picture says even more.
Scrolling through both Sivan and Bixenman's Instagram, it is quite visible that the couple who once loved to post pictures of them together has been refraining from doing so recently. 
Last year, on Feb 11, 2019, the singer posted a gorgeous picture of the couple together for their anniversary.
In the black-and-white picture, only the heads of the two were visible, with Sivan leaning over to his boyfriend in an embrace. The photo has an artistic look, with both of them facing the camera while their eyes were looking away.
In the caption, Sivan tagged his boyfriend, acknowledging that it was their third year together, and he still felt like the luckiest boy alive. 
However, this year there were no posts from either side, raising more suspicion about their relationship.
He Made It 'Easy'
In July 2020, the pop star announced his new EP 'In A Dream' and intrigued fans with his new single Easy.
The song's lyrics portrayed a toxic crumbling relationship with infidelity being a potent part of it. 
With lyrics like:
You ran away to find something to say

I went astray to make it okay

And he made it easy, darlin' 
Easy made the singer's fans question his relationship because while talking about his new EP with Billboard, the singer revealed the songs focus on the emotional quotient of his life.
Sivan, while describing his new EP, said:
A story that's still unfolding, this small collection of songs explores an emotional rollercoaster period in my life when the feelings and thoughts were most shockingly fresh.