Tony Horton battles illness for wife
Tony Horton posted on social media that he is trying to become the best version of himself for his wife and dogs.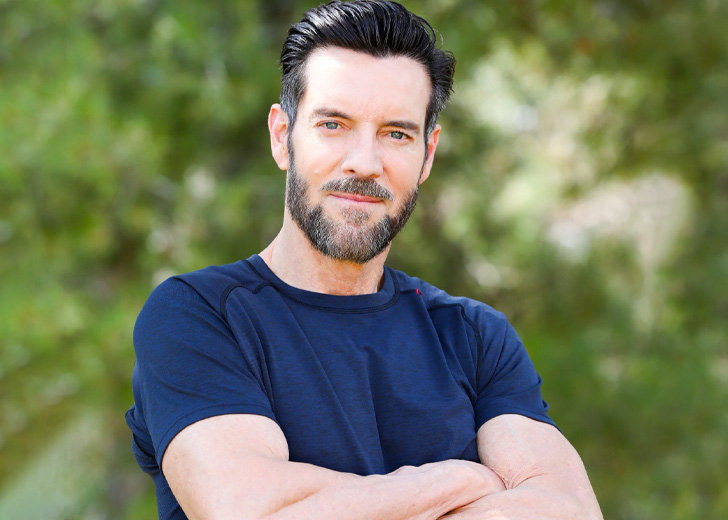 Tony Horton is a 62-year-old professional trainer best known as the creator of the top-selling fitness series- P90X, P90X2, P90X3, and Ten Minute Trainer. His love for fitness is so intense that his social media account is regularly updated with workout videos and motivational talks. Hence, it came as a shock to his followers when he declared that he was suffering from Ramsay Hunt Syndrome. 
Since the diagnosis, Horton has come a long way in his healing journey, and nothing has been able to deter him in his quest towards fitness. 
His Illness Isn't Stopping Him From Thriving In His Professional Life
Horton's illness has actually motivated him to take a more holistic approach to life. This led him to separate from Beachbody, the company he had been working with for 20 years, and launch his own workout program--Power Nation. 
He has worked on multiple other projects, including TH Care--a skin and hair care line, as well as Power Life Nutrition supplements.
Needless to say, he has been thriving in his professional life even after being diagnosed with Ramsay Hunt Syndrome. Horton believes that complete healing from any disease is possible through exercise, whole foods, and the right mindset, which is also represented in all his ventures. 
At 62 years, he is as fit as a fiddle. 
Where most people would've been dejected with the illness, Horton decided to rebuild himself from the ground up and constantly motivates other people to do the same. He believes that reinventing and rebuilding oneself begins with focusing on health and fitness, which is evident in his social media posts.
He Wants to Be the Best Version of Himself for His Wife
Horton isn't only thriving in his professional life but also in his personal life. The motivational speaker has previously posted on social media that he is trying to become the best version of himself for his wife and dogs.
When such words of encouragement come from someone like Tony Horton, you can't help but try to follow in his footsteps as well. 
The Illness Has Impacted His Life 
When asked during an interview how the illness had impacted his life, he answered that the condition had further caused a vertigo-like condition, leading him to be even more mindful towards complete healing through diet, exercise, yoga, and meditation. It's safe to say that it is his mantra in life as he has been seen repeating this over and over again. 
In October 2017, he posted a picture on his Instagram explaining how he had been diagnosed with Ramsay Hunt Syndrome.
Ramsay Hunt Syndrome is a condition in which a shingles outbreak affects the facial nerve around the ears, which may lead to facial paralysis and loss of hearing in the affected ear. 
Horton described his experience with the condition as one that led to sluggish days, restless nights, difficulty balancing, and severe fatigue. 
He further suggested that since the condition is caused due to extreme levels of stress and burnout, one should always make sure to follow healthy habits and avoid succumbing to pressure. Good practices such as physical activity, hydration, adequate amounts of sleep, a healthy diet, and practicing mindfulness will lead one to a wholesome and energetic life. 
Although Tony Horton's journey in fitness may have been full of ups and downs, he has never allowed anything to affect his philosophy behind fitness and continues to motivate millions across the globe to make fitness a daily part of their routine.