Thomas Middleditch to Pay Ex-wife Mollie Gates Over $2.6 Million in Divorce Settlement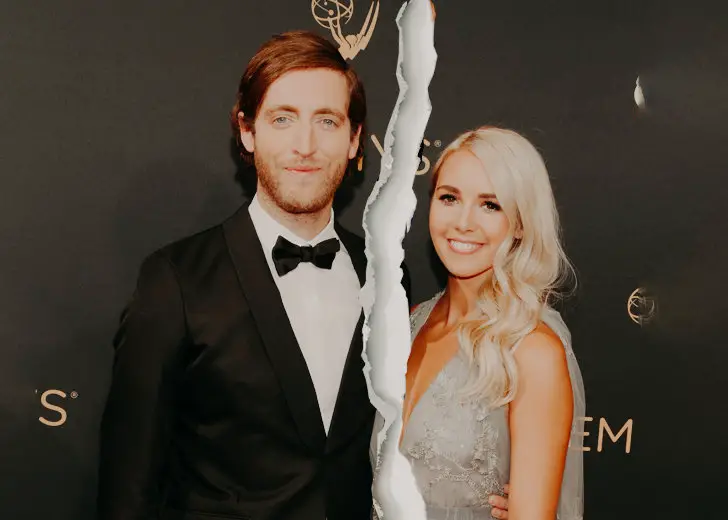 Known for his role in HBO's Silicon Valley, Thomas Middleditch married costume designer Mollie Gates in 2015 after two years of dating. On May 2020, after over four years of marriage, Gates filed for divorce on the grounds of irreconcilable differences. 
After almost a year of the pair filing for divorce, Middleditch has been ordered to pay a civil settlement agreement which amounts to more than $2.6 million. 
Divorce Settlement 
On April 28, US Weekly exclusively reported that the actor was ordered to pay $2.625 million as a part of the divorce settlement as per the court documents they obtained. Gates was to the payments through December 2022. 
Gates asked for spousal support, but she won't be getting any. Regardless, she will still keep her items she owned before their wedding, along with her car.
Middleditch has retained his real estate — a house and a condo in Los Angeles, a cabin in Big Bear Lake, and a place in Canada. He also kept his business entities, residuals, royalties, and his car.
Why Did They Part Ways Anyway?
In September 2019, Emmy nominated Playboy magazine interviewed the star for which he was highly criticized. He divulged deeply into his marriage and talked about how swinging saved it. He shared he introduced the idea to his ex-wife, to which she agreed, and hence, it was a part of their lifestyle.
We have different speeds, and we argue over it constantly, but it's better than feeling unheard and alone and that you have to scurry in the shadows.
Middleditch was not always interested in such a lifestyle, but now it's a part of him. He opened up that if something feels important to someone, they should find a way to explore it — and that is exactly what he did. 
While the actor is a very open person, Gates is not. He didn't hesitate to talk about his polyamorous marriage and proudly admitted that he would not mind being the face of the swinging culture. 
With this background in mind, it would then not be a far-off assumption to attribute this to be one cause for the duo's separation. Despite claiming that being in an open marriage saved their relationship, opening up about his marriage crumbled it.
Not even a year after this fiasco, the costume designer filed for divorce after over six years of relationship.
Allegations against Middleditch
Recently, several sexual misconduct allegations have been made against Middleditch. Hannah Harding revealed the actor had groped her on the dance floor in front of her friends and employees of a now-closed LA goth club, Cloak & Dagger, in October 2019. She also alleged that he groped another woman moments after he did the same to her.
Harding shared to the Los Angeles Times that the actor had sent her Instagram direct messages. He allegedly told her he didn't know his actors were weird to her, and he was ashamed that he made her uncomfortable. The discreet proof of the messages has not been revealed yet. 
Middleditch's costar in Silicon Valley, Alice Wetterlund, also responded to the allegations against the actors. She tweeted she tried to warn everyone, but no one would listen to her.
Tried to warn you all about Middleditch but noooooo not everyone's favorite tinyman who looks like he lives in a clock! — Alice Wetterlund (@alicewetterlund) March 21, 2021
Middleditch is not the only co-star Wetterlund has spoken up about. While conversing with the A.V. Club in February 2018, Middleditch discussed a sexual abuse allegation filed against T. J. Miller., a former co-star in the Silicon Valley, referring to the #MeToo movement, a period for men that was "tricky" and "scary."
A few months later, Wetterlund shared her stance on Miller and those who enabled his behavior in a tweet. She shared that in her eyes, Miller was always a dominant bully.
Wetterlund further claimed that such dominance is something men are provided with and for Miller, the cast members enabled him to misbehave and continue doing so. She was also explicit on how displeased she was with the situation.