The Falcon and the Winter Soldier Actor Daniel Brühl's Wife Is a Psychotherapist — Insights into His Love Life
The pair got married during the filming of season one of 'The Alienist.'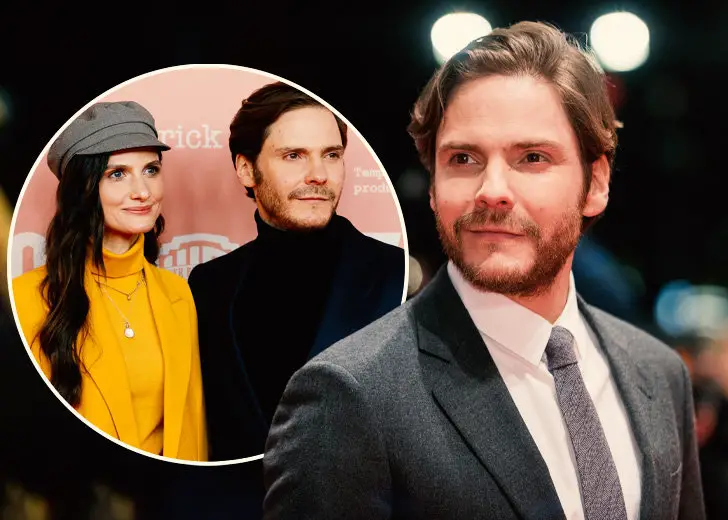 Daniel Brühl, who recently appeared in Marvel's Disney+ miniseries The Falcon and the Winter Soldier, is a happily married man. The Spanish-German actor is married to former model Felicitas Rombold — and together, they are parents, too.
While they never declared their wedding — speaking to Entertainment Inquirer in June 2020, Brühl disclosed he got married to Rombold during the filming of season one of The Alienist, i.e., between 2016 to early 2018.
The actor stated, "I got married during Season One [of The Alienist]. That was the only holiday they [show creators] gave me."
Together, as a couple, they welcomed their first child, a son named Anton Hanno, in 2016.
The Good Bye, Lenin! star had also earlier revealed, while talking to Town & Country in July 2020, that he and his wife were expecting their second child.
Without criticizing the first season, obviously with her [Rombold] being a mother and me being a father of a little boy and expecting our second child to be born very soon, we were very touched by it.
The power couple, who have been together since 2010, are often snapped together, as well. Brühl posts their adorable pictures repeatedly on his Instagram handle.
On October 14, 2019, the actor took to Instagram to share a candid snap with his wife, where he lovingly wrote, "Thank God she's still laughing at my silly jokes."
And while many recognize Rombold for being the wife of Brühl, she has had a thriving career of her own. 
Rombold, also a German native, is an accomplished psychotherapist who completed her B. Sc. in Psychology from the University of Potsdam in 2008.
Following her B. Sc. in Psychology, she served as a student research assistant at the same university until September 2008.
To continue her education in M. Sc. in Psychology, she enrolled at Eberhard Karls University of Tübingen, Germany — she completed her course in 2011.
Interestingly, it was when she was pursuing M. Sc. in Psychology in 2010; she met her now-husband, Brühl. At that time, the actor had just moved on from his long-time relationship with his fiancée, Jessica Schwarz.
Speaking with Page Six in January 2018, Brühl opened up that his psychotherapist wife helped him prepare for his role of Dr. Laszlo Kreizler, a psychologist, in the series The Alienist.
My wife is a psychotherapist, so that was pretty handy. Before we went to bed, I would ask her questions…She had her moments of, 'Would you leave me alone?' But she was very helpful.
Rombold had also tasted success in her stint as a model - she appeared in various high-fashion magazines.
Besides that, Rombold has a keen interest in traveling, which led her to travel to different counties. According to Heavy, she extensively traveled across Europe while pursuing her academics and modeling career.