Is Teddy Swims' Current Partner His Wife Who Left Him?
Teddy Swims aka Jaten Dimsdale is taken!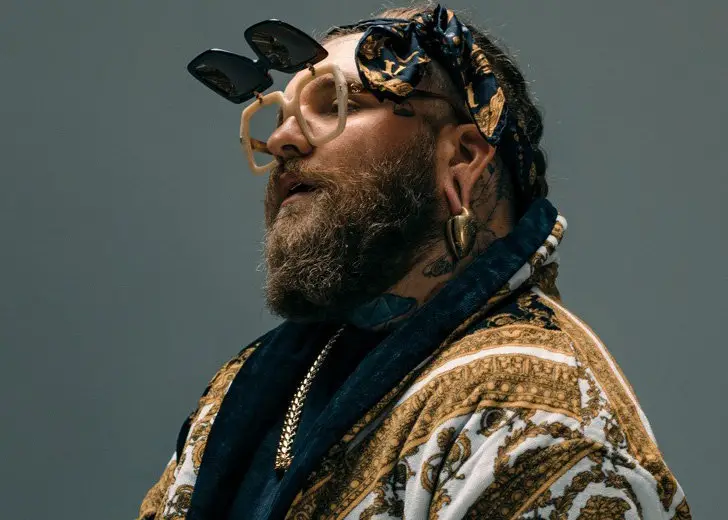 Over the past few years, Teddy Swims, a.k.a. Jaten Dimsdale, has captivated millions of hearts through his YouTube covers of classics by Marvin Gaye, Billie Eilish, and Shania Twain.
The soulful voice has garnered a huge fan following on his social media, who even sends his marriage proposals. But the talented singer-songwriter is taken for now. 
Valentine's Post Exposed 

Relationship

The singer never clarified his relationship status directly in the media, but his social media says a lot about his love life. He has been dating a woman named Nelly. 

Swims got vocal about his relationship on 2020 Valentine's Day. He shared a slideshow of two pictures with his ladylove on Instagram and captioned the post as, "Learning every day that home isn't a place, Happy Valentine's Day."

His girlfriend reciprocated the affection and shared the picture on her Instagram with a heartfelt caption. She wrote, "I've loved you for so long, and to be honest, I don't remember a time where I didn't love you."

In the post, the loving boyfriend left a comment, "I love you, my queen."

The comment section in the said post was full of people who were happy for the couple and wished them a lifelong journey with one another. While one comment read, "Congratulations, I didn't know, you were married, but I'm so happy for you.", another user asked if she was his girlfriend, to which Teddy replied, "yes!"

In addition to that, Nelly also uploaded a series of photos and videos (deleted now) on his 28th birthday. In the caption, she called him her best friend, who fills her days with joy and laughter.
Is Nelly the Wife Who Left Him?
In October 2016, Swims posted a tweet saying that his wife left him a month ago, and he was alone.
My wife is a wreck... life*
did I just say wife again? She left me last month — Swimmy BoutDaCheck (@teddyswims) October 3, 2016
The exciting part is, in January 2020, his girl Nelly posted a tweet saying that they were together for a decade. Comparing the two tweets, it could be speculated that the couple might have gotten back together after a rough phase in their relationship, and they could have been married. 
Nelly also wrote about how life gave them a second chance, and they were lucky enough to be gravitating back towards each other at the right moment of their lives, proving they reconciled after a breakup in the past.
Fans Want to Marry the Singer
Swims' melodious voice seems to have captured the attention of his fans' hearts. Not just his singing, but even his bearded look has left them smitten. It has come to light that the singer is getting several marriage proposals via Twitter and Instagram.
I'll ask teddy swims to marry me until he does lol — Nina de Mel (@uhhmina) October 27, 2020
While some fans commented on his Instagram posts asking him to marry them, one of his fans tweeted, "Teddy Swims, I'm gonna marry this man." It would've been interesting to see his reactions to it, but he's already taken at the moment.