'Embattled' Star Stephen Dorff Now Keeps Personal Talk to a Minimum - Know His Dating History
As 'Embattled' star Stephen Dorff nears his 50s, there has neither been any news of his relationship status nor has he been seen with any diva. What has he been hiding for so long? Does he have a wife?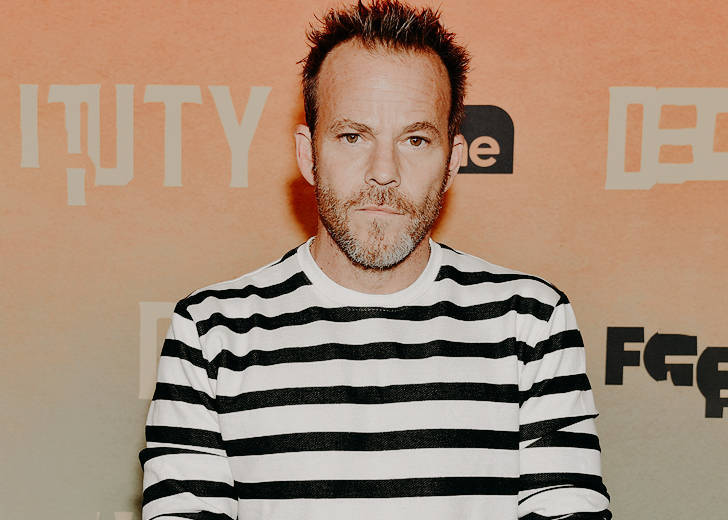 Over the years, actor Stephen Dorff has been in the news either for his acting performances or dating/relationship stories.
The 47-year-old star, renowned for his role of vampire-overlord Deacon Frost in Blade, Johnny Marco in Somewhere, PK in The Power of One, and Roland West in the third season of HBO's crime-drama series True Detective, recently showed his acting worth with his portrayal of Cash Boykins in 2020's sports-drama film Embattled.
That was about his professional life, which he has been driving steadily like always. But same cannot be said about his personal life, as Dorff has been entirely private about the topic lately. Not only him, but no reputed outlet has hinted at his present dating or relationship status.
The last time the Georgia native candidly talked about his personal life was way back in 2006. He spoke with The Guardian to share his experiences of dating many women and what he knew about them.
In the interview, he shared he loved girls and that he had "dated a lot of women." However, he also stated that he had started valuing friendship more than dating someone for a short time.
These days I'd rather not go into that danger zone of sleeping with someone. I almost value friendship more: being able to hang out, where it doesn't have to be about all that other stuff.
He further revealed that he wished to get married to a wife, have kids (he wanted to have a daughter), and manage a family. "I see myself getting married and having a family. I'd love to have a daughter," the actor said while adding, "I don't want to be one of these actors in my fifties who is alone."

Stephen Dorff and his friend walk with Sofia Coppola and her baby Romy in the street of SoHo. (Photo: Pinterest)
In 2010, Dorff shed more light on his willingness to have kids during an interview with Vulture. He expressed he got inspired to have kids after seeing his friends' babies. The actor even shared that he was the godfather to one of his friend's babies.
My friends are having babies, I'm a godfather to one of my friend's babies. It's like, "Wait, man, when am I gonna have a baby?" One day, hopefully.
In the past, the actor was romantically linked with many renowned women. The famous names include the likes of Pamela Anderson, Bridget Hall, Charlotte McKinney, Reese Witherspoon, Courtney Wagner, Katharina Damm, and Tami Donaldson, according to Heavy.

Stephen Dorff and Charlotte McKinney dated from 2015 to 2016. (Photo: Dailymail)
Moreover, Dorff had also attended many events in the past with his girlfriends. He attended the premiere of Hannibal with his then-girlfriend Rhea Durham in New York City in 2001.
Similarly, he marked his presence with his other girlfriend Shanno Click at the launch party for Stella McCartney's new sports performance line "Adidas by Stella McCartney" in September 2004.
But lately, as the actor is nearing his 50s, there has neither been any news of his relationship status nor has he been seen with any diva. However, since the actor had mentioned in his past interviews that he wanted to get married and have kids instead of being alone in his 50s, he might be on his way to do something similar.
Perhaps in time, he will reveal what he's been hiding under wraps all along.