Son Ye-jin, was once looking for a "Good Match" to show up, has finally admitted to having a boyfriend
Son Ye-jin and Hyun Bin, who played the on-screen lovers Yoon Se-ri and Captain Ri in 'Crash Landing On You,' confirmed in January 2021 that they had been dating for eight months.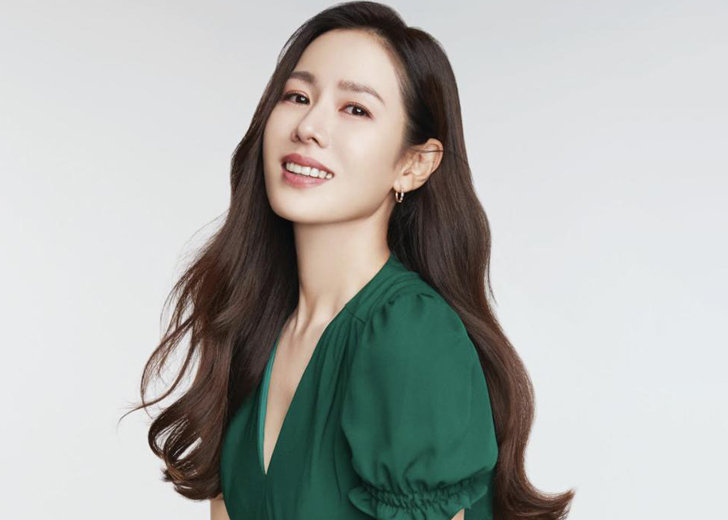 The South Korean actress Son Ye-jin is now happily committed to her Crash Landing on You co-star Hyun Bin.
Ye-jin and Bin, who played the on-screen lovers Yoon Se-ri and Captain Ri in Crash Landing On You, confirmed in January 2021 that they had been dating for eight months.
Started Dating after 'Crash Landing On You' Wrapped
The confirmation was followed by the couple's agencies' official statements. Bin's agency, VAST Entertainment, stated, "The two became intimate friends as co-stars and developed such intimacy into a romantic relationship after the drama [Crash Landing On You] wrapped." The actress's agency, MS Team Entertainment, also acknowledged the revelation with a similar affirmation.
The two built a friendship through their work, and after their drama ended, they started to meet each other with good feelings, and developed into a relationship. Please look upon them warmly and support them so they can continue meeting each other well.
Moreover, Ye-jin also quickly took to Instagram and expressed that she was grateful for having such a nice person in her life. Furthermore, she assured fans that she would make efforts to nurture their relationship into something beautiful.
Crossed Paths Multiple Times In The Past
Many first spotted the "RiRi" pair in the 2019 drama series Crash Landing On You, and that made fans believe that Ye-jin and Bin were pairing up for the first time. But the truth is the couple crossed each other's paths way before their latest drama.
The two first crossed paths in 2011 when Ye-jin made a cameo in Bin's hit drama, Secret Garden. However, they did not meet in person at that time.
A few years later, in 2014, the K-town actors attended the Bucheon International Fantastic Film Festival and coincidentally sat next to each other. At the event, both of them received the 'Producers' Choice Award.'
The two finally worked together in 2017 when they shared a screen for the movie, The Negotiation.
My first impression of [Hyun Bin] was that he had really great skin and hair, and I thought he must be an actor that actresses are really into.
In September 2018, the film received a good reception, especially for Ye-jin and Bin's on-screen chemistry.
A year later, the two came back with another drama series, Crash Landing On You. The rest, as they say, is history.
Seems like She Has Found Her Good Match
Before Ye-jin started her relationship with Memories of the Alhambra actor, the actress had expressed in an interview in March 2018 that she was bad at dating. Because of this, she was single at that time.
She further mentioned that one needs to have a certain mindset if they are to date someone—and she didn't prefer that idea much.
In order to date, you need to make up your mind to date, meet many people, and have blind dates offered to you, but that's not easy. It's more difficult as you get older. I don't think it's possible to do something by force either.
However, the actress was hopeful of finding a good match someday. Now, it seems like Ye-jin has found her match in her boyfriend, as they take their newly announced relationship ahead.