Skylar Astin Feels Blues of Long Distance Relationship with Girlfriend While Filming in Vancouver
The 'Pitch Perfect' star felt isolated being away from home for over seven months.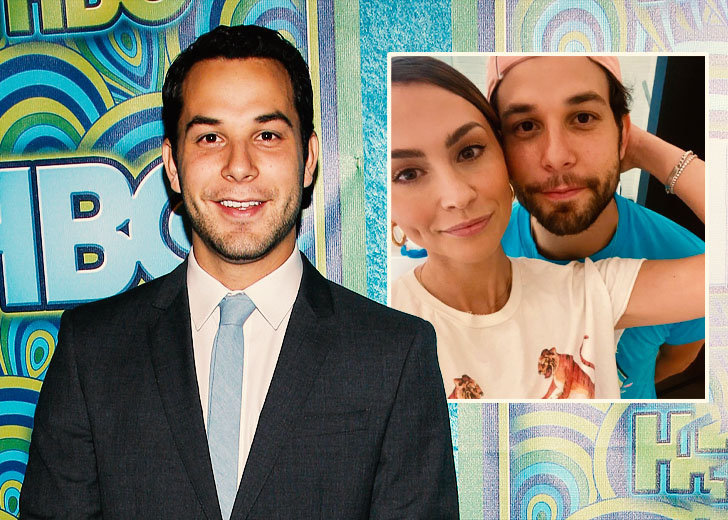 Last week, on March 23, Skylar Astin sat down with Janine Rubenstein for the PEOPLE Every Day podcast, where he shared his experience of being in a long-distance relationship. 
The 33-year-old actor has been busy shooting the second season of his NBC comedy, Zoey's Extraordinary Playlist.
Skylar Felt 'Lonely' And 'Isolated'
Skylar, who has been tied down in Vancouver for the last seven months, explained being away from home got lonely and even a little isolating at times. The only time he got to spend with his family was during Christmas, and that too, for only two weeks. 
He had to fly back to Canada right after the holidays, but not before he spent another two weeks in quarantine. 
However, the actor confessed that life in Canada had been quite relaxing. Apart from the high-pressure work environment, he spent most of his free time in his rental apartment, making music, writing, connecting with family and friends, and occasional walks around the lake. 
My experience of Vancouver is, other than the high-pressure situation of filming a show, it's kind of like a nice calm retirement home...
While it is reasonable to assume that the loneliness and feeling of isolation stemmed from being away from his family and loved ones, it is almost certain that Skylar had one person in particular that he missed the most: his girlfriend, Lisa Stelly.
Dating for Almost a Year Now
The beautiful couple first went public with their relationship last July via Instagram, and they were anything but quiet about it.
Stelly was the first to break the news with a picture of them kissing in a street with a breathtaking starlit background. The snap was accompanied by a snappy caption too!
It read, "Is that a bottle of mini champagne in your pocket or u just happy to see me @skylarastin?"
Since then, the couple has been making frequent appearances on each others' social handles. Just last month, Astin posted a series of snaps on his Instagram to commemorate the Fancy Sprinkles founder's birthday.
The snaps were accompanied by the most adorable caption: "Happy Birthday to my Pisces Princess and Sprinkle Queen, @lisastelly! I love you with all my heart and will share sweatshirts with you forever."
Astin Was Married to Pitch Perfect Co-star
Prior to his relationship with the celebrated entrepreneur, Astin was with his Pitch Perfect co-star Anna Camp since 2013. The two became husband-and-wife in an outdoor ceremony in October 2016 and finalized their divorce in August 2019. 
In an exclusive from back in 2019, People confirmed that the ex-couple's decision to split was mutual. Their joint statement to the outlet read:
We can confirm that we have decided to separate, and this decision was made mutually and amicably. We kindly ask for privacy as we navigate this transition.
Meanwhile, Stelly concluded her marriage with her ex-husband Jack Osbourne in March 2019.