Shantel VanSanten and Victor Webster are finally engaged — see how the proposal went!
American actress Shantel VanSanten crossed paths with fellow actor Victor Webster on the sets of 'Love Blossoms' in 2017. The couple had been dating ever since, and now, they have taken their relationship to the next level.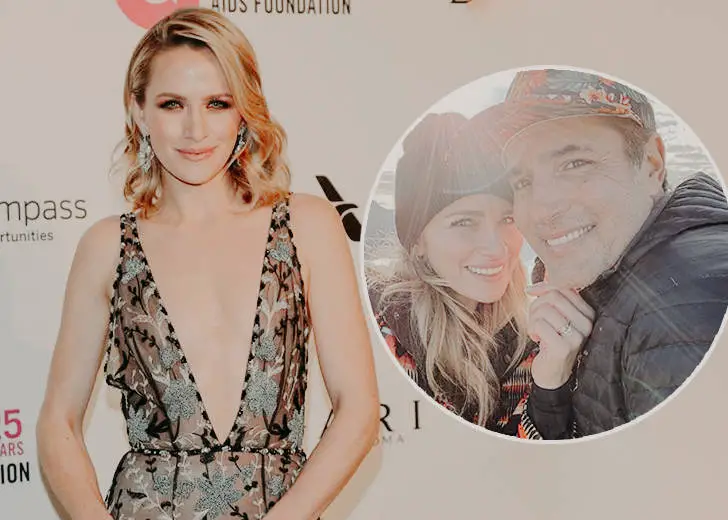 On February 11, 2021, Canadian actor Victor Webster and American actress Shantel VanSanten announced their engagement, which took place a day earlier, via their Instagram handles.
A Mountain Top Engagement
Both VanSanten and Webster posted the same picture beneath the blue sky, bright clouds, and shining sun to share the good news of their engagement with the fans. 
Additionally, the actress is seen flaunting her massive engagement ring on her ring finger as she adorably touches her fiance's chin. The couple looks ecstatic as they take a selfie amidst the verdant hills in the backdrop.
As per the Instagram post made by the beautiful actress, the celebrity couple's engagement was poetic.
The Canadian actor proposed to her on the same mountain where he had confessed his love to her for the first time several years ago. The actress revealed her reaction as her lover went on one knee to ask her to marry him.
Apparently, she went numb at the beginning and even asked Webster if she was joking with her. Following tears, kisses, and trembling, she finally said a resounding 'yes.' 
YESTERDAY WAS THE BEST DAY OF MY LIFE!!! We hiked 2000ft to the top of the mountain where @iamvictorwebster told me he loved me for the first time years ago! Next, he got down on one knee and asked if I would marry him!! my legs stopped working, I had to sit down and I couldn't stop crying and kissing him.... I forgot to say anything at all... BUT OBVIOUSLY I SAID YES!
Webster's Instagram post is similar to that of his new fiance. 
It looks like the couple had a memorable engagement experience and can't wait to spend the rest of their life with each other. 
Soon after the adorable duo made their engagement public, their loved ones and fans showered them with congratulations and best wishes. 
Started Dating In 2017
VanSanten and Webster have been passing couple-goals for years now. They met in 2017 on the set of Love Blossoms. The duo shared a profound connection from the beginning and began dating during the film's production.
The couple is expressive of their relationship and has provided fans a sneak peek of their dynamic frequently, be it Christmas, New Year's Eve, or any other day of adventure.  
On February 6, 2021, Webster posted an adorable picture wishing his girlfriend a happy 4th anniversary. In the picture, the actor binds his ladylove-dressed in all white- for a lip-lock. 
The actor beautifully captioned his love and gratefulness towards his now-fiance.
Through thick and thin, ups and downs and everything the world has tried to throw at us, you've still managed to put up with me. Love you babe, happy anniversary  
Shantel reacted to her beau's post  "Thanks for all my new gray hairs ❤️❤️ I love you!!!"