'The Bachelor' Alum Sean Lowe Married His Best Friend
On their 7th anniversary, Sean Lowe said that he was grateful to have a wife and three kids and jokingly remarked that his wife would undoubtedly leave him for Shia LaBeouf when she realizes that he is not good enough.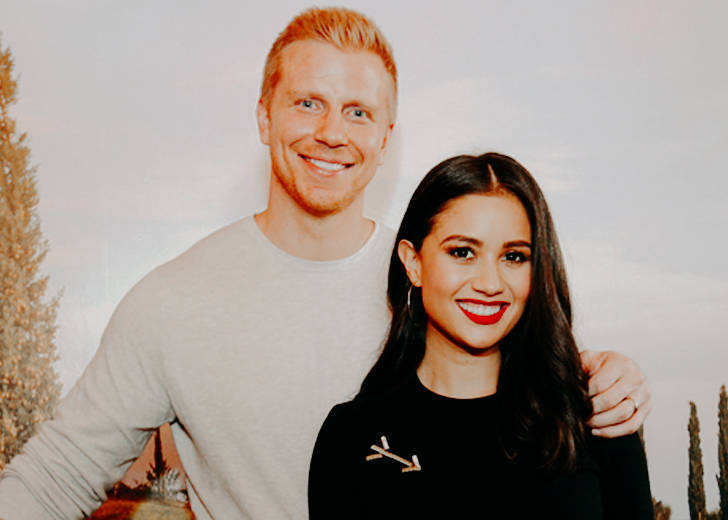 Sean Lowe met the love of his life, Catherine, on the reality television show The Bachelor. And although they have been married for years, the love has only gotten stronger. The couple is now happier than ever with a small family of their own. 
Celebrating Seven Years of Holy Matrimony
The adorable couple never miss a chance to share their love for each other on their social media accounts. Be it a family night or their anniversary; they make sure that their fans and followers can get a glimpse of them celebrating their love. 
For instance, in January 2021, Sean wished his wife on their 7th anniversary on Instagram. In the caption, he wrote how grateful he was to have her and jokingly remarked she would undoubtedly leave him for Shia LaBeouf when she realizes that he was not good enough.
His wife also took to Instagram and wished him a happy anniversary. Her caption was a heartfelt one, a part of which read, "Through vows and homes, kids and kisses, I still can't get enough of you."
They Are among the Most Loved Couples on the Show
Catherine and Sean are undoubtedly one of the most loved couples that have ever been on the show. When she debuted the show, Catherine thought she was invited to represent a diverse community.
In fact, she admitted that initially; she did not think that she would end up becoming Sean's fiancée. But as fate would have it, she ended up with a lot more than she could have ever imagined, and they fell in love with each other.
I ended up getting to represent a mixed-race community, I found Christ and marrying the most amazing man I've ever known. I'd say doing this show was one of the best things that ever happened to me.
A Timeline of Their Relationship
In the season finale of The Bachelor in 2013, Sean had to choose between two women—Catherine Giudici and Lindsay Yenter. He broke up with Yenter and proposed to his now-wife, Catherine. 
In 2014, the couple got married in a live television wedding at the Four Seasons Resort Biltmore in California. Later in 2015, the couple also starred in Marriage Boot Camp, where they joined other reality TV couples working through marital troubles. 
Since 2016, they have been parents to three adorable kids— sons Samuel Thomas and Isaiah Hendrix and daughter Mia Mejia. 
The Kids Are His 'Trophies'
The couple often shares pictures of their three children on social media. For instance, Sean posted a picture of his three children in December 2020 and quipped that they are his trophies from The Bachelor. He jokingly said that he'd have preferred a cash prize, but the kids will do.
In another Instagram post from November 2020, Sean, who is a master of funny captions, shared a photo of his children and captioned it, "Sometimes I can't believe how blessed I am. That beautiful dog brings me so much joy."