Sawyer Fredricks Kept His Girlfriend Out of the Limelight to Keep Her Safe from the Dangers of Fame
American singer Sawyer Fredericks is pretty secretive about his private life, but it is known that he has a girlfriend who stays away from media attention.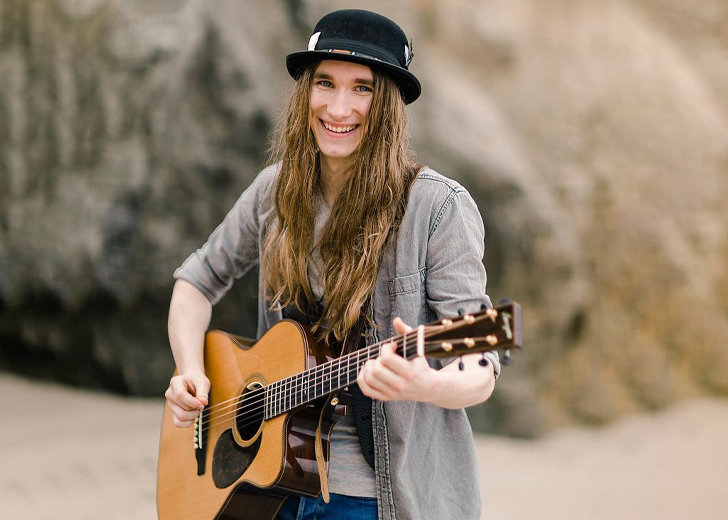 The Voice Season-8 winner Sawyer Fredericks is pretty secretive about his private life, especially when the light falls upon his relationship status.
However, it is known that the singer has been dating a beautiful girl named Abigail for a long time now but wants to keep her out of the public eye.
Fredericks Prefers to Maintain a Low Profile
The young singer began his journey to stardom at a very early age, and thanks to the singing reality show, The Voice, it reached new heights in a short period of time. Since then, he has made a name for himself as one of the most promising new talents in the music industry. 
Even though his singing expresses a thousand words, Fredericks has been tight-lipped when it comes to his romantic affairs. However, it is no secret that he is in a serious relationship.
In a 2019 interview with Govenue Magazine, when asked about how tough it is to spend time away from home, the emerging singer replied that it is even more challenging now that he has a girlfriend back home and doesn't like to spend his time away from her.
While he is on tour, the couple likes to stay in touch via Facetime and phone calls. Not only that, in the initial days of their relationship, Fredericks even asked his girl if she's ready for him to be away a lot as he is a touring artist.
It's harder now that I have a girlfriend and I don't want to be away from her that much. It's a lot of FaceTime and phone calls, and in the beginning, it was like, "I'm a touring musician, so are you prepared for me to be gone a lot?
In another interview with Recorder News, Fredericks said people wouldn't see him posting about his girlfriend on social media. The Voice winner opened up about how people can be a little aggressive on social media, and he doesn't want her to be bothered by the fans.
But it's not like he never posts anything about her. A couple of his Instagram posts include his girlfriend, Abigail. Fredericks uploaded an adorable selfie with his sweetheart in December 2017 with the caption, "Getting some quality time in [heart and smiley emoji] I hope everyone else is too #Grounded #LifeIsGood #LoveIsGood"
Even the fans were delighted to see the couple together. One of them wrote, "You guys are perfect together," while another user commented, "Cute couple."
Moreover, the performer also shared a group photo with his band and his girlfriend with his arms wrapped around her. The picture was posted in July 2018 when the band was on tour. 
Fredericks Considers Himself an Introvert
Although the 21-year-old likes to sing to a big audience and has been surrounded by cameras for a long time now, he still feels uncomfortable in a social setting.
In an interview with Times Union, Fredericks revealed that he is a completely introverted guy and having a lot of media attention and cameras on him was not something he wanted. However, he loves to perform and feels that music lets him express his views.
I'm definitely an introvert. I think that because I'm an introvert, it's difficult to connect with people just by talking to them—so singing allows me to show who I am. Also, having a whole bunch of cameras, and tons of people watching me, wasn't, like, something I really wanted to do.
Moreover, he was not really worried about winning the show either; actually, he would have preferred another contestant to win The Voice Season 8 because he felt that his competitors wanted it more than he did. 
I wasn't really worried about winning the show or anything—I actually would have preferred one of the other contestants to win the show, because I know they probably wanted it more than I did.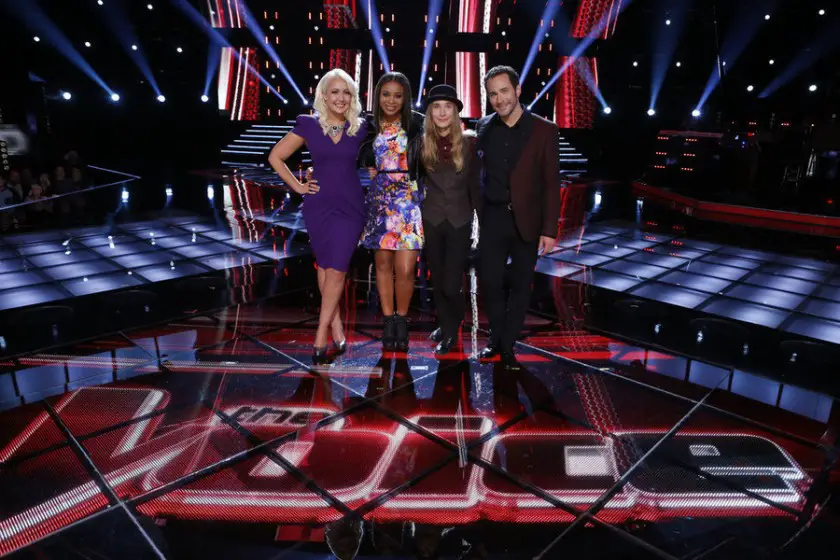 However, the Collide singer also opened up that he was very grateful that he won and has moved on with his introverted personality.