Despite Success, Sarah Jakes Roberts Proudest of Family Life with Her Husband & Children
Out of all her accomplishments, Sarah Jakes Roberts is the proudest of the life she has built with her husband and children.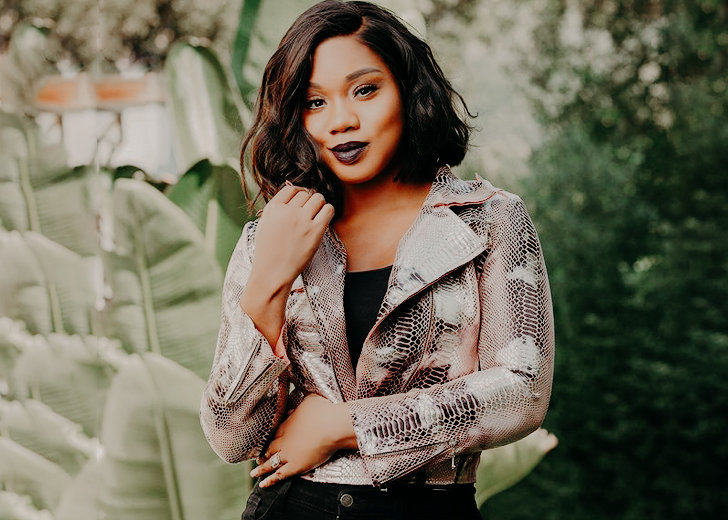 Sarah Jakes Roberts has accomplished immense success at a young age. However, out of all her accomplishments, she is proudest of the life she has built with her husband and children. 
Sarah has two children from her former husband, Robert Henson. After her divorce, she found love again and married Touré Roberts in 2014. Touré also has three children from his previous relationship.
A Happy Family Of Six
Sarah once posted on Facebook that she was very nervous when their children first met. The couple had planned a trip to Disneyland, hoping all their children would get along well. 
On the trip, she realized that Touré accepted her children as his own. She understood that he was an incredible father, and the rest is history. The couple has come a long way since. From attending graduations to planning birthday parties, they are like any other regular family. 
The blended family of five welcomed a sixth member with the couple's first child together in 2016. They named their youngest daughter Ella Roberts. 
Sarah Loves Her Husband For Being An Amazing Father
Sarah credits her husband for how exciting the blending of their two families has been over the years.  
On Father's Day, she posted on Instagram describing her immense love and admiration for Toure.
She Faced Many Challenges Before Touré
Sarah surprised the world when she became a mother at the age of 14. The fact that she was so young, coupled with being a preacher's daughter, made it especially challenging for her to be accepted in society.
In addition to that, she also felt isolated at the time, and it took years for her to learn to handle the rumors and gossip about her. 
Moreover, she was earlier married to Robert Henson, the NFL player. Needless to say, it wasn't a very happy marriage as within four years of getting married, the couple made headlines about getting a divorce. 
However, she kept growing through these experiences and eventually met Touré Roberts. She decided to give love a second chance and is now living her dream life with her family.
'Woman Evolve'
Her latest New York Times Bestseller, Woman Evolve: Break Up with Your Fears and Revolutionize Your Life, is a resource that is aimed at helping women who are searching to find their full potential. 
In an interview with ESSENCE, Roberts explained, 
Woman Evolve is really a command. It's not just a book. It's a command that every woman will have to answer at some point in their life. Will I stay stuck, or will I dare to evolve?
She centers the book around the biblical Eve and her journey to rebuild a life in the aftermath of her past experiences. She explores topics like self-care, motherhood, relationships, etc. 
The very notion of the book and the title is instrumental in voicing the opinion that a woman's purpose in life does not change; it simply evolves.