Sam Palladio Has Been a Saving Grace for His Girlfriend as She Worked through Abandonment Issues
Sam Palladio's girlfriend Cassadee Pope claimed his company had been her saving grace in those difficult months and beyond.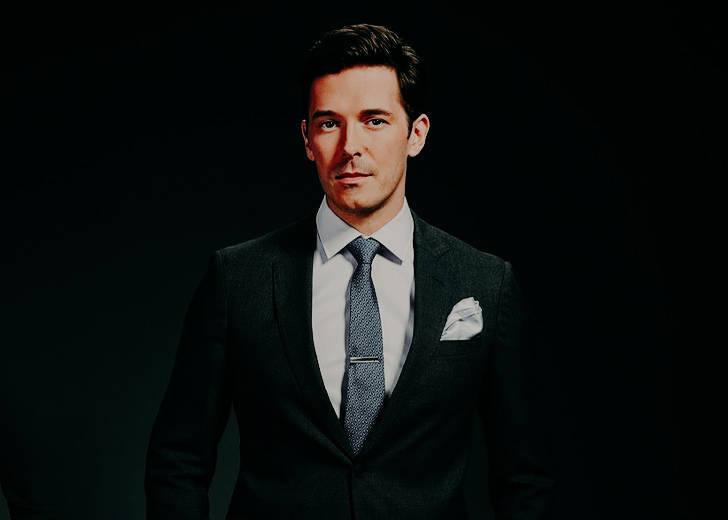 Sam Palladio has been sharing his Nashville home with his longtime girlfriend, Cassadee Pope, since 2019. When the world came to a screeching halt in the following year, the couple spent the quarantine months together. 
In an exclusive interview with People, the singer-songwriter's girlfriend claimed that his company had been her saving grace in those difficult months and beyond.
Helping Her Fight Abandonment Issues
Having suffered through her parents' divorce at the age of 11, Pope had a hard time getting to terms with the fact that her father left the family to start another one so soon. This incident from early on in her life left a lasting impression on the songstress. 
She developed an overbearing sense of not being good enough to sustain a relationship. In recent years, things have taken a turn for the better, though. She has been working on finding her way back for some time now, and her relationship with Palladio had been a huge support.
He's very supportive and gives me everything I need to feel safe and content.
She believed that a partner's help in such a scenario is much needed and that she was lucky to have found her way to Palladio.
Spending The Quarantine Together
Pope further narrated that the musical couple had been super busy with their professional lives ever since they bought their Nashville residence in November 2019.
However, when the pandemic hit, they finally had the free time to make their house into a home. The couple spent their days moving furniture, buying new furniture, painting walls, and so on. 
What's more, the Rise and Shine singer confessed that the quarantine finally gave her the time to learn how to cook properly. She further added:
I never thought that would happen, actually not burning things and cooking decent meals.
Palladio Appreciates Her Strength
Being the loving boyfriend that he is, Palladio does not shy out from appreciating his lovely girlfriend on social media. Just a couple of weeks ago, he put up a Woman's Day post on his Instagram handle featuring The Voice alum.
The picture-perfect couple, who began dating sometime in December 2017, was initially unsure about the longevity of their relationship. As things are now, three and a half years later, the couple seems to be going strong. 
In another interview from back in 2018, Pope confirmed that their relationship was "super easy breezy" from the get-go.