Sadio Mane wife rumors hogwash, says footballer
Sadio Mane wife: The Liverpool star has junked all rumors linking him with women, saying he is dedicated to his work.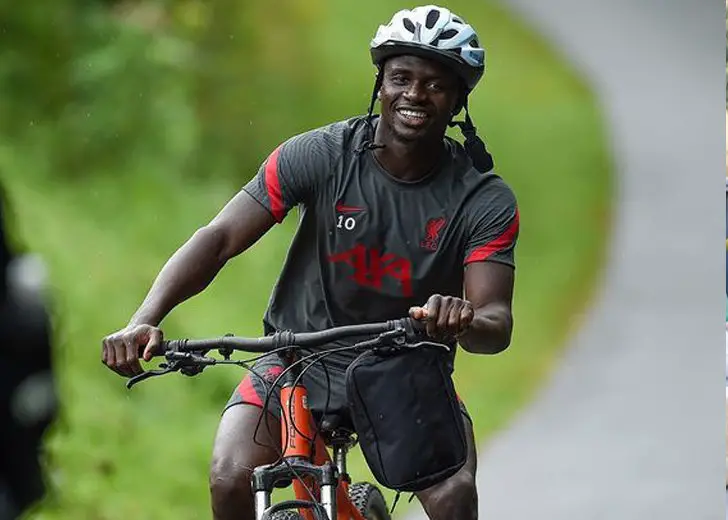 Being one of the most successful footballers in the world leaves Liverpool star unable to satiate fans' desire to see 'Sadio Mane wife'.
Sadio Mane, the professional Liverpool footballer, is so busy with work that he seems to have little time for anything else, like romance for instance. 

Sadio Mane (Source: Sky Sports) 
Over the past few years, Mane has battled rumors of having dated a few women at different times, but he is yet to go public with a relationship. The footballer has also never posted pictures of him with a woman on social media. In fact, the only pictures he uploads are of him playing football.
Battling Rumors Of Marrying A Tunisian Woman
Back in 2018, Tunisia's 'Radio Mosaique FM' had claimed that Mane had plans of getting married to a Tunisian woman for which he had rented the 28,000-seat Stade Olympique de Sousse. This news was picked up by Connor Dunn of the Liverpool Echo and then by other African outlets. 
 Mane later clarified on Facebook that the news was false. He disreputed the report on the grounds of wrong and unfounded information and claimed that he was totally dedicated to his work.
Dear all, it was with amazement and dismay that I learned a supposed gala game that I should organize in Sousse, Tunisia, on the occasion of my wedding. I want to deny this information to the last energy. I have never sent or ordered a third person to speak on my behalf to the Tunisian municipal or public authorities.

-Sadio Mane 
Since this wedding rumor, he has been linked to two other women. He was allegedly dating socialite Kate Bashabe after being spotted together on social media. She posted pictures of herself at Anfield stadium, an appearance that the press assumed she made to support Mane. However, the young entrepreneur denied these rumors, claiming that she wasn't in a secret relationship with the Liverpool striker. 
According to the latest news, Mane is in a relationship with Carol Tshabalala, the award-winning South African sportscaster. Tshabalala had recently been posting a lot of pictures with Mane, which led to the rumors. Mane has neither accepted nor denied dating her as of now.  
It's Sadio day today 💃🏾💃🏾🎉🎉 Blessed abundantly already, more heading your way. Keep being the humble, kind and selfless champion you are 🤗✨✨ pic.twitter.com/MEAQNu3aQb — Carol Tshabalala (@SimplyCarol8) April 10, 2020
From A Small Village Boy To An International Star
Sadio Mane currently plays for the Premier League club Liverpool as a midfielder. He is also part of the national football squad for Senegal. The footballer has had to work really hard to pave his way to fame and glory. 
Mane was born and raised in a small village in Bambali, Senegal, and decided to pursue a career in football when he watched his country's national team playing in the 2002 World Cup. He made his football debut with the French club Metz and later joined the Red Bull Salzburg. After winning the Austrian Bundesliga and Austrian Cup, he was signed up by Southampton where he set a record of scoring the fastest hat-trick. 
In 2016, he was signed up by Liverpool for 34 million euros which made him the most expensive African footballer at that time. He has also played for the Senegalese national team. 
Mane was ranked fifth in 'Best FIFA Men's Player' in 2019 and the fourth-best in 2020. 
Despite Sadio Mane denying all reports of dating and taking a wife, the footballer continues to remain in the news for his prowess in the playing field.