Ryan Higa Put to Bed Rumors That He Cheated on Ex-girlfriend Arden Cho as Soon as They Started
YouTuber Ryan Higa was in a relationship with actress Arden Cho for almost 5 years. Higa announced the beginning and the end of his relationship in his YouTube videos.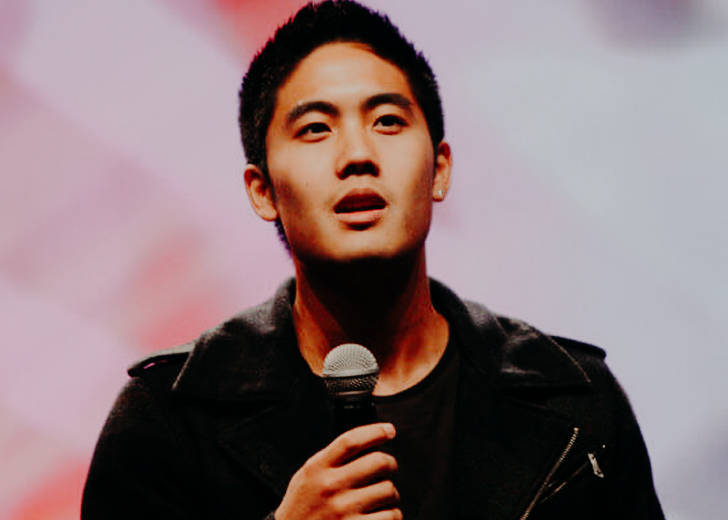 Ryan Higa, who has been in the YouTube skit game for over a decade, revealed his breakup with longtime girlfriend Arden Cho through a video on his YouTube dated March 15, 2020. Following the breakup, the YouTuber was surrounded by cheating rumors which he shut down in his tweets.
Revealing Their Relationship
Their fans had shipped the YouTube sensation and actress Cho after they played each other's love interest in Higa's short films, "Agents of Secret Stuff" in 2010. 
However, in March 2019, Higa finally revealed that he had been dating the actress for almost four years. In the video titled "Revealing My Not-So-Secret GF," the YouTuber mentioned that the couple never intended to keep their relationship a secret but were refraining from making a public announcement. 
Higa started the video by apologizing to fans for not posting any content the week before. The YouTube sensation admitted that the reason for the missing post was his trip with his girlfriend, Cho, to L.A for Valentine's day.
In the video, Higa revealed he developed feelings for the actress in 2015, after their second collaboration, and had been together ever since.
All Good Things Come To An End
A year after his relationship announcement, the YouTube skit artist came forth with the news of the pair's fallout. 
On March 15, 2020, Higa posted a video titled "My Midlife Crisis," where he confessed that he recently broke up with his girlfriend of five years, actress Cho. 
The YouTuber, in the video, apologized to his fans for not being up to date with his content, and that part of it had something to do with his breakup. Higa shared that although he wasn't the kind of person to talk about his relationships, many of his fans had guessed his break up by judging his social media. And he just wanted to keep his YouTube Fans updated.
The YouTuber disclosed it wasn't a messy breakup in the video, but rather it was mutual.
Cheating Allegations
Following Higa's video post, Cho had reportedly posted a cryptic message in her Instagram story that pointed out that the YouTuber might have cheated on her during their relationship.
In her series of stories, Cho revealed she was writing another sad song. The lyrics that she posted in her story read;
I hate you / and all your lies. Makes me wish I could turn back the time / to a better day before I called you mine.
Many of Cho's fans assumed that the song was dedicated to Ryan.
The YouTuber quickly shut down the rumors with a Tweet where he confessed that he didn't cheat on Cho.
Idk who decided I was relevant enough to start a rumor on, but NO, I did not cheat on Arden at any point throughout our relationship. Sorry to spoil your quarantine boredom. — Ryan Higa 🧢 (@TheRealRyanHiga) March 24, 2020