Rodney Mullen Met A Supportive Girlfriend After Divorce With Wife
Godfather of street skating, Rodney Mullen, disappeared for several years due to his failing relationship with his wife and hip problems. However, his love for skateboarding proved to be more than his health and marriage problems could dish out.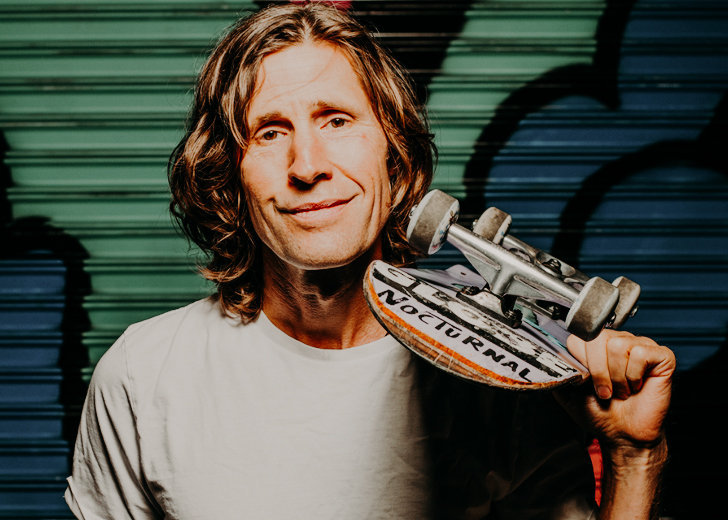 Known as the Godfather of street skating, legendary skateboarder Rodney Mullen got back to freestyling after divorcing his wife of thirteen years. Rodney had disappeared for several years due to his failing relationship and hip problems.
However, his love for skateboarding proved to be more than his health and marriage problems, and he eventually got back to his beloved sport better than ever.
Not just that, Rodney also has found love in his new girlfriend who constantly supports him.
Rodney Ended a Thirteen-Year Marriage
The skateboarder was previously married to Traci Mullen, a former saleswoman of World Industries, where Rodney was a partner and a board manufacturer. The two had tied the knots on April 2000. 
But their relationship finally came to an end when they decided to separate in 2013.
In May 2013, Rodney filed for the dissolution of his marriage with Traci in the jurisdiction of Los Angeles County Judge Robert B. 
This is important to note that he had signed a prenup a month before his wedding to Traci which freed him from paying spousal support if or when the couple split.
The Skater Met a Supportive Girlfriend after Divorce
Rodney didn't take too long to move on from his divorce as he started dating film industry hair designer Lori Guidroz in 2014, only a year after his divorce.
The couple has since been spotted spending their time together on multiple occasions. In 2016, Rodney and Lori were seen enjoying the Seattle Road Film premier. 

Rodney Mullen with girlfriend Lori Guidroz (Photo: Seattle Road's Facebook)
Aside from enjoying each other's company, the couple also seems very supportive of each other's career.
Lori has expressed her love for Rodney in a tweet mentioning him as her man and how proud she was of the skateboarding legend.
She has also shown her keen interest in following his skateboarding journey, and on June 30, 2020, Lori shared a video of Rodney debuting new tricks for the first time in twelve years, captioning it as stunning.
Rodney Says Hackers and Skaters Are the Same
Rodney has always had a deep love for skateboarding. The legend also helped spread the love of skateboarding to multiple generations of skateboard enthusiasts.
Precisely because of his love for the sport, he had a hard time coping with the scar tissue that had built up in his right hip joint over years of practicing tricks.
Because of the problem, he was unable to skate and subsequently plummeted into a deep depression. The depression was intensified by the fact that his marriage with Traci was beginning to fail.
I was so afraid of 'This is my life, who am I without a skateboard?' Do I even know that guy? Because that's been me since I was a kid
To divert his mind during his healing stage, Mullen took to coding. He befriended an Australian hacker who helped him master Linux.
In his time learning to code, the skating maestro found similarities between the mindset of a hacker crafting code and a skater inventing new tricks.
In his 2012 Ted Talks, he drew analogies between hacking and skateboarding to come to the conclusion that both the two cultures shared the same open-source platform that fostered innovation and helped improve upon works of the past generation. 
His 2012 talk became a hit, and he has become a much sought-after speaker on the Silicon Valley conference circuit.
Aside from being a skater, speaker, and partner in skateboard manufacturing companies, Mullen has co-written a book named 'The Mutt: How to Skateboard and Not Kill Yourself.' He is also featured as a character in the Tony Hawk's Pro Skater video game.