Paul Raci's Wife Helped Him Land Joe's Role in 'Sound of Metal'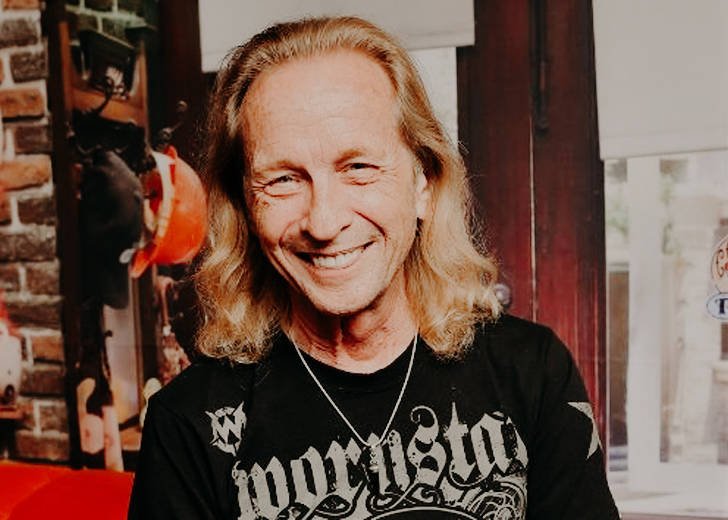 Paul Raci's role in Sound of Metal as the leader of a sober house for deaf people won the 72-year-old actor over twenty awards and an Oscar nomination.
Paul, who is also the singer for Hands of Doom, an ASL rock Black Sabbath tribute band, credits his wife for helping him land the role in the movie.
His Wife Is Also His Agent
Paul's wife, Liz Hanley Raci, is also his agent. When talking to George Pennacchio of ABC7 Eyewitness News, the actor admitted that it was his wife who got him that role.
Paul recounted the same story to Chicago Tribune, saying that his wife "sensed a little kismet in the air" after seeing the audition notice for Sound of Metal. She even called the production team, who were considering a big name like Robert Duvall for the role, and had them watch his tape.
'Hands of Doom'
One of the things that helped Paul portray Joe in Sound of Metal so well was his background in sign language and music. Born to deaf parents, the actor says ASL (American sign language) is his native tongue. He grew up in the Chicago deaf community and hence carried over his experiences to the movie naturally.
In fact, when talking to Chicago Tribune, Paul revealed that Darius Marder, the director and writer of the movie, told him that no acting was allowed for his role.
Besides his upbringing and involvement with the deaf community, Paul is also well versed in music as the frontman for the Black Sabbath tribute ASL rock band, Hands of Doom. On top of being a musician and an actor, he is also a legally certified interpreter, a job he has been doing every day for over three decades. 
Paul's Daughter Is Also A Musician
Paul started signing while singing as a kid because his mother, who lost her hearing at age five, missed music. He never stopped and still signs while singing for Hands of Doom.
And just like him, his daughter Britta Raci is a musician. While she doesn't make ASL music, she is part of a band called It's Butter, which makes "happy music for anxious people."
Britta wrote her first song when she was eight. It was about her hamster dying. She eventually applied for the Bachelor's program at the Musician's Institute in Hollywood, CA, and is currently the frontwoman of It's Butter.