Patrick Bet-David's Wife Considers Him the Greatest Partner in Every Aspect of Her Life
Patrick Bet-David and wife Jennifer Bet-David have been happily married for over a decade now with three children and two successful business ventures.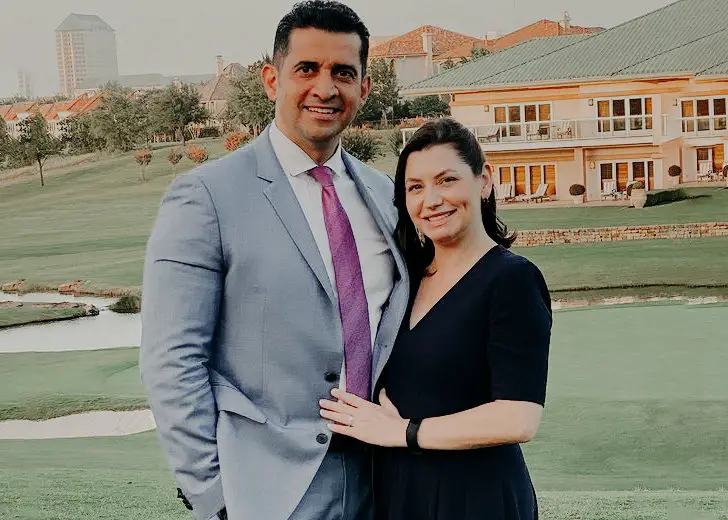 Patrick Bet-David is a popular name among aspiring entrepreneurs, especially for his passion for shaping the next generation of leaders by teaching thought-provoking perspectives on entrepreneurship.
But that is not all. The successful YouTube personality, who started his business venture PHP in 2009 alongside his wife Jennifer Bet-David, is an equally passionate homebody who keeps a perfect balance between business and family.
The couple has been happily married for over a decade now, with three children and two successful business ventures. The entrepreneur is seen to be excelling at business and home alike, with his wife posting multiple pictures of them together paired with heartwarming words of appreciation for him.
Love Story of A Visionary Couple
The couple first met as colleagues working for an agency. They were co-workers for five and a half years before going on their first date. The duo hit it off as lovers, and after dating for a year and a half, they tied the knot. That is when the story of their two successful business ventures started.
A mere three months after getting married, the two quit their jobs and started their own company.
In an interview with Voyage Dallas in 2019, Jennifer shared that although she lacked experience, she managed her husband's company to the best of her abilities. She further said that her husband was the company's visionary, and she has always been a logical thinker; the balance of their abilities made the company what it is.
Today, Jenniffer is the executive vice president of PHP Agency and helps her husband maintain and expand his business empire. 
On June 27, 2020, Patrick posted a picture of the couple to mark 11 years of their marriage. In the caption, the loving husband mentioned the important dates related to their relationship, from their first meeting in 2002 to their wedding in 2009.
A Great Entrepreneur and Partner
An authentic example of living the American dream, Patrick has earned fame in the business industry, thanks to his hard work and first-hand understanding of what rags-to-riches means.
Along with that, the Iranian-American's achievements as a family man are truly highlighted while scrolling through his wife's social media page. On countless occasions, Jennifer has referred to Patrick as an inspiring and loving partner. In one such post from January 18, 2020, Jennifer expressed that for her, Patrick was the most incredible partner of all time. 
In another instance, the mother of three shared a photo of the lovely couple and mentioned that she loved Patrick's passion for life and found her inspiration through him. She further shared that her husband was her best friend, and she cannot picture life without him.