Pat Sajak's Wife Lesly Brown's Trip to Mexico Prompted the 'Wheel of Fortune' Host to Ask Her to Marry Him
The host of 'Wheel of Fortune,' Pat Sajak, said that it was his current wife, Lesly Brown's trip to Mexico in 1989 that made him ask her hand in marriage.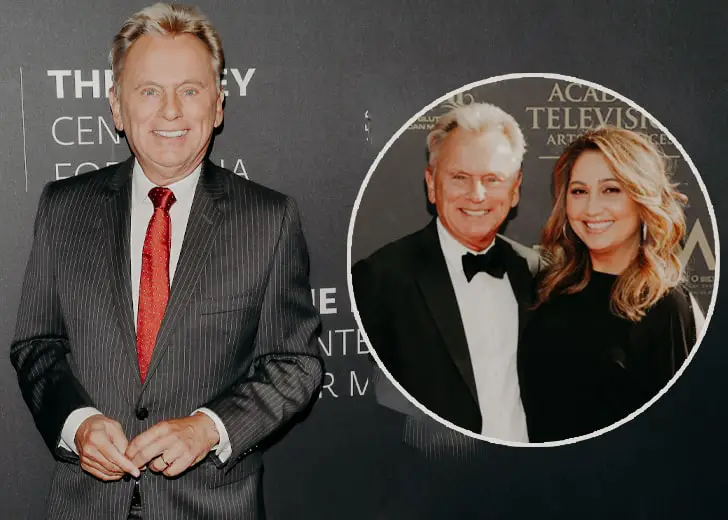 American TV personality and the host of Wheel of Fortune, Pat Sajak, has been married to former model Lesly Brown for over 30 years. Sajak claims that Brown's trip to Mexico prompted him to propose to Brown to be his wife. 
Over 3 Decades Of Marriage Between Pat Sajak And Lesly Brown
The TV star and former model met in 1988 in a sports bar. The two did not hit it off at first because of the 18 year age gap between them, but they started as friends.
In an interview with People magazine, Brown said that he was fun and easy to talk to. However, it wasn't romantic. Sajak said that they would often hang up the calls saying they had dates to go to. However, by the spring of 1989, both of them had feelings for each other; however, none of them made the first move.
All of that changed in June 1989, when Brown visited Mexico for a vacation. She had won the trip on The Dating Game before she met Sajak. 
She was on vacation with a gorgeous bachelor who had chosen her on the show. Sajak confessed he was a little annoyed at her leaving, to which Brown added that there definitely was a borderline jealously, which was good.
                      There was definitely borderline jealousy. That was good.
By the time Brown came back to the USA, Sajak claimed he knew she was the one with whom he wanted to spend the rest of his life.
Within three months of her return, he asked her hand for marriage, to which she said 'Yes.' After four months of engagement, the two were married. The couple got married in 1989, and over three decades later, they are still in a happy relationship with each other and their two children. 
Sajak and Brown are Parents to Two Children
The beloved TV star and his wife are proud parents to son Patrick (30) and daughter Maggie (26).
Not much is known about Patrick since he is out of the limelight, but Maggie is a country singer with singles like Wild Boys and First Kiss.

Pat Sajak and his children, Patrick and Maggie. (Source: Maggie Sajak's Instagram)
Brown Is Not Sajak's First Wife
Before Sajak tied the knot with Brown, he was married to Sherril Sajak. There is very little information about her out there, but she was married to Pat in 1979. After seven years of marriage and no children, Pat and Sherril got divorced in 1986.