At Age 54, Singer Pancho Barraza Is Leading A Happy Life With His Wife Of 14 Years
Mexican singer Pancho Barraza's wife is a constant part of his life. Besides helping raise children that touch the double digit, she is also actively modelling in his music videos. Let's take a detailed look into the singer's personal life with his wife and children.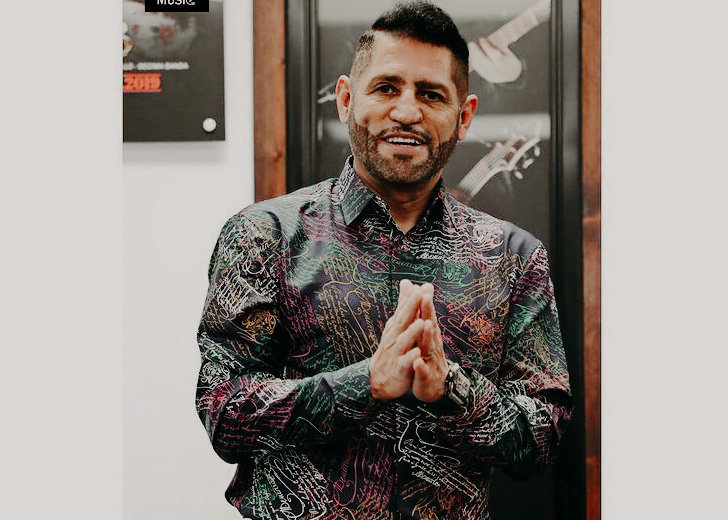 Mexican singer Pancho Barraza has been entertaining music enthusiasts worldwide for a very long time now. But, having started his career before the age of social media, his personal life remains a shadow to most fans. This is not necessarily because of a lack of family but rather his own choice.
Barraza has a pretty big family: he has a beautiful wife, children that touch double-digit, and even a grandchild!
Today, we will look into the singer's personal life and find out how his wife has contributed to his career and supported him in his personal life too. 
The Mexican Singer Is Married To Gaby Gonzalez
While Pancho is undoubtedly a great singer from the age of classics, he is not all about it — He has quite a bit of personal and family life as well. Pancho got married to Gaby Gonzalez back in 2006, and the couple has been together ever since. The couple even celebrated their 14th anniversary on August 15, 2020.
During all these years, there have been no reported issues with their marriage. They travel quite often and are regarded to be a very happy couple. However, details about Pancho's wife are largely unknown. She neither makes public appearances nor has a public social media life.
Gonzalez was most recently seen in a 2019 interview for Aztec TV, where she, along with her husband, was asked about their lives on the occasion of Valentine's Day.
In the interviews, Gaby talked about her relationship with Pancho and their partnership in filming music videos. Such interviews are quite rare, owing to Gaby's tendency to stay private. 
Pancho Barraza's Wife Has Modeled In His Music Videos
Even though her personal life is under the curtains, we do know that Pancho's wife is a model. She and her husband are true partners, in the sense that they complement each other in personal and professional life. 
Gonzalez has featured in several of Pancho's songs, including Exclusivo and La Fuerza Del Amor. She also modeled in the singer's latest music video for the song Mis Canciones which premiered on May 13, 2020. 
Pancho Barraza Is A Father And A Grandfather Too
Pancho's family is not just limited to his wife. In an interview with TVnOTAS, the Mexican singer revealed that he has ten kids, one of whom sadly passed away. Besides that, details about them are largely unknown. 
He also has a granddaughter, who lost her father when she was just two months old.
"You could say there are 11, because I have 10 children, in addition to my granddaughter, because when she was born, her father died two months later; So the only paternal image she knows is me and I treat her like that, like my daughter. "
Most of Pancho's children are full-grown adults suggesting that they were born before he and Gonzalez got married. This means that they were either born from a different mother or born from Gonzalez herself before marriage.