Oscar Nominee Emerald Fennell Learned the Art of Filmmaking Through 'Call the Midwife'
The Oscar-nominated director credited 'Call the Midwife' and the lessons it taught her prior to her career achievements.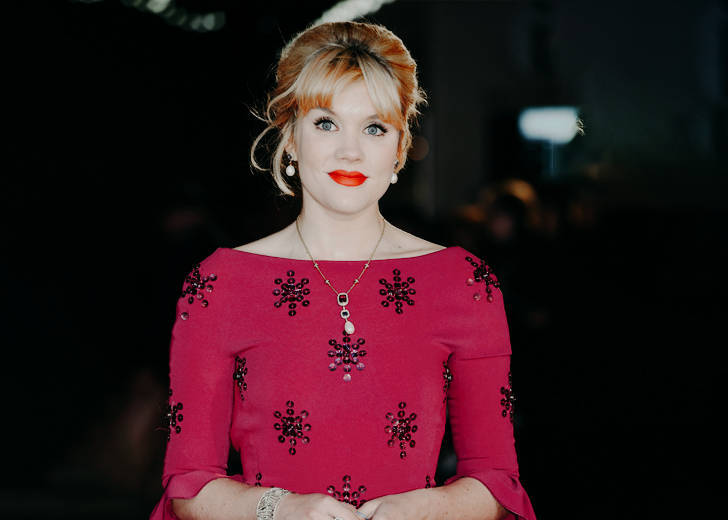 Oscar-nominated director, Emerald Fennell, credited her acting stint on Call the Midwife and the lessons it taught her as the foundational blocks that have helped take her to great heights. 
Fennell may be an Oscar nominee for her revenge-thriller Promising Young Woman (2020), but for many, she'll always be Nurse Patsy Mount from BBC One's drama Call the Midwife. The actress, writer, and director portrayed the character from 2013 to 2017.
Fennell's Previous Role Helped Her Learn the Film Making Traits
In this an interview with Radio Times magazine on April 6, 2021, The Crown actress said her tenure as Patsy Mount on Call the Midwife from series three to six is still one of the most incredible experiences of her life. 
Three years later, most of the cast and crew are all extremely close friends, which Fennell said is a wonderful example of teamwork. "All the cast and crew really look out for one another," Fennell added. The crew had an unbelievably intense schedule and a quick turnaround to something that looks so beautiful.
According to her, the show is very close to her heart, and she also learned most of her skills on the sets before venturing as a filmmaker in Hollywood.
I learnt so much about how sets work, and about almost every facet of film-making, just from getting to be there every day.
For her black-comedy thriller Promising Young Woman, Fennell has been nominated for Academy Awards for the Best Director, Best Picture, and Best Original Screenplay.
The movie stars Carey Mulligan as Cassie Thomas, who earned a Best Actress nomination for her outstanding performance. Apart from the 93rd Academy Awards, Promising Young Woman was also nominated for four Golden Globes and six BAFTAs.
The thriller shows a story of a woman who drops out of medical school after a personal tragedy. 
The film also featured Bo Burnham, Alison Brie, Clancy Brown, Jennifer Coolidge, and Laverne Cox and was produced by Margot Robbie and Josie McNamara.
The London native became the first British woman to be nominated for Best Director at the Oscars. Further, this is the first time that two women (Fennell and Nomadland director Chloé Zhao) have been nominated together in the category. They are also the sixth and seventh women to be shortlisted.
Congratulatory Messages from Call the Midwife's Cast
Call the Midwife cast has congratulated their former co-star, Fennell on her three Oscar nominations announced on March 15, 2021, by Nick Jonas and Priyanka Chopra Jonas.
Helen George, who played Nurse Trixie, took to her Twitter on March 15, 2021, congratulated the filmmaker on her incredible achievement.
💓💓💓💓 so amazing, so proud, so deserved!!! 💓💓💓💓 https://t.co/mV5nSm4B9f

— Helen George (@helen_george) March 15, 2021
In the drama, Stephen McGann, who portrayed Doctor Patrick Turner, also tweeted on March 16, 2021, to praise and congratulate her for her "brilliant" work.
Fennell also tweeted her emotional response to the Academy Awards nomination on Twitter on the day it was announced. 
So proud and grateful to every amazing person who worked on this film. Never going to stop crying.

— Emerald Fennell (@emeraldfennell) March 15, 2021
In an April Award Circuit podcast with Variety, Robbie and McNamara, creators of Promising Young Woman, said that writer and director Fennell "can do it all." 
According to McNamara, the best thing about her as a filmmaker is she knew the movie in her mind from the very first moment she pitched the script to them. "She could talk about it clearly," he added.