Omar Epps Is a Father to Three Children with His Current Wife — Know about His Family Life
The House star, Omar Hashim Epps, and R&B singer, Keisha Epps, have been married for fifteen years and are proud parents of three beautiful children — two daughters and a son.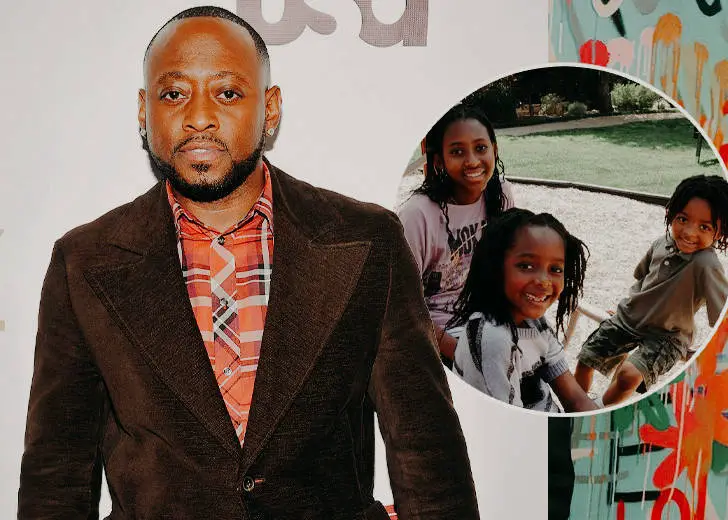 House star, Omar Hashim Epps, and R&B singer, Keisha Epps, have been married for fifteen years. And in that time, they have had the privilege to be parents of three beautiful children — two daughters and a son.
Fifteen Years of Togetherness 
Omar and Keisha initially met in 1992 and started dating. But the couple broke up after dating briefly. In fact, in an interview with Black Doctor Organization, the actor said that for years, he thought of her as "the one who got away."
They got back together after a while, and now, the beautiful couple has been in a conjugal relationship for fifteen years after tying the knot in February 2006. The veteran actor took to his Instagram to wish a Happy Anniversary to his wife on February 11, 2021.
He shared a beautiful mirror selfie of Keisha wearing a matching cream-colored sweatshirt and trousers paired with grey sneakers. She had tied her hair in a bun and accessorized her looks with big hoop earrings and minimal makeup. Omar referred to his life partner as the supermom, matriarch to the family, and a great human being.
In the caption, he also thanked God for allowing him to spend his lifelong journey alongside Keisha, who he called a 'true beacon of light and love' in his life. Omar also appreciated his wife for being an astounding mother to his three children and a wonderful friend to all the people she loved. He even jokingly referred to Keisha as a "damn weirdo" with multiple laughing emojis.
The talented artist also expressed his desire to spend "three more fifteen" with his gorgeous wife. He also revealed that he loves Keisha through all the difficulties and "ebbs, and flows" of their life. Omar believes that the best is yet to come for them. The New York native ended the caption with the hashtags #MyAngel #TenToesDown and # We'reDeepRooted.
Keisha, 49, left a cute comment as she wrote, "You light up my life babe," with multiple red heart emojis. The comment section has been filled with congratulatory messages ever since he posted the picture. American actress Tasha Smith chimed in with, "Happy Anniversary you guys!!! Love you both." One user commented, "Congrats fam, Love y'all." Another message read, "Happy Anniversary Epps."
Proud Parents to Three Children 
The couple is parents to three beautiful children — Aiyanna, 21 (the eldest daughter from his previous marriage with Kalima), K'Mari Mae, 16 (younger daughter), and Amir, 13 (youngest and only son). 
While Aiyanna is currently in college, her little sister, K'Mari Mae, wants to become a professional singer following her mom's footsteps. Their son, Amir, has acting ambitions like his father.
In a 2009 interview with WebMD magazine, the multiple awards winner revealed his children were determined and disciplined like him, and if they set their goals, they accomplished it.
"I have learned to keep my innocence. I am an artist, so I have it in me to find the wonder in life. My kids are also pretty disciplined and determined. If they set their mind to do something, they will accomplish it and that is pretty admirable."
Omar's Ex-Wife Passed Away in 2017
Before getting married to Keisha, the Love and Basketball star was married to Kalima. Eventually, the couple parted ways after a few years of marriage. The couple was blessed with their eldest daughter, Aiyanna.
Unfortunately, she passed away in January 2017. Aiyanna shared a series of pictures with her biological mother on Instagram in January 2019 on her second death anniversary. In the caption, she revealed she misses and loves her mother and thinks about her every day. 
She also wrote about how Kalima inspires her to be a better person, live life without regrets, be compassionate, and have fun. Aiyanna also introduced her small business of candles named Kalima Candles to honor her late mom.