Olivia Rodrigo's Apparent Ex-boyfriend Continues to Support Her Amidst The Love-Triangle Drama
Olivia Rodrigo and her boyfriend might not be dating, but he still cares for her.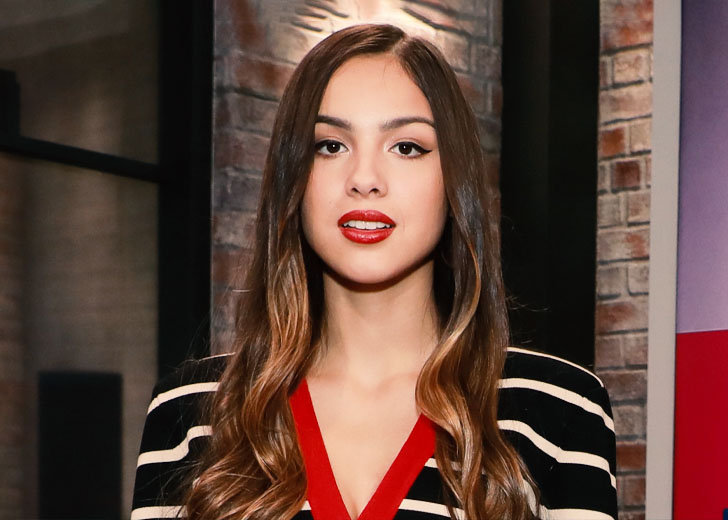 Disney sensation Olivia Rodrigo's apparent ex-boyfriend, Joshua Bassett, managed to cool down the rumors about their love triangle after being asked to choose between her and Sabrina Carpenter's songs. 
For those who may not know, the High School Musicals: The Musical: The Series co-stars reportedly split up last summer after dating briefly.
Rodrigo posted a selfie wearing a "dump him" T-shirt while Joshua was pictured on an apparent lunch date with Carpenter during the same time. However, the two neither confirmed their relationship nor addressed the breakup rumors.  
'Drivers License' Ramped up the Romance Triangle
Rodrigo's recent viral hit Drivers License ramped up the drama with plenty of fan theories, one of which included a love triangle involving the three. The song was widely speculated to depict a romantic angle between the Disney stars, as Bassett allegedly dated Rodrigo before moving on to Girl Meets World actress Carpenter.  
According to a Buzzfeed report, Rodrigo subtly referenced her ex-boyfriend and their relationship in the lyrics of the emotionally charged album. 
The lyrics went: "And you're probably with that blonde girl / Who always made me doubt / She's so much older than me / She's everything I'm insecure about." 
Everything became much more complicated when it was discovered that the lyric's original wording, ''a brunette girl," had been updated to ''a blonde girl." 
Bassett and Carpenter Seemingly Responded with Their Own Songs
While the 18-year-old apparently presented her side of the story through a song, Bassett and Carpenter also seemed to react to the situation by releasing their own songs. Since then, things have gotten a little tangled. 
Bassett came up with Lie Lie Lie just days after Drivers License was released. Not long after, Carpenter launched her single Skin.
The lyrics of the latter release read, "Maybe we could have been friends/ If I met you in another life/ Maybe then we could pretend/ There's no gravity in the words we write/ Maybe you didn't mean it/ Maybe "blonde" was the only rhyme..."
However, in an Instagram post uploaded on January 25, 2021, Carpenter thanked everyone who listened to her song and revealed that it wasn't a diss track.
"I wasn't bothered by a few lines in a (magnificent) song and wrote a diss track about it," she wrote about Drivers License.
Bassett Still Supports Rodrigo
In Bassett's recent interview with Pop Buzz, he was asked to choose between Rodrigo's Drivers License and Carpenter's Skin. Bassett eventually chose Rodrigo's song after thinking for quite some time.
The clip was then taken out of context, making it seem like he was choosing his favorite song and confusing fans online.
In another interview with ET Canada, when asked about his response to fan theories pertaining to his song's connection to Rodrigo's song, he replied that there was "no response" to be made.
"...I hope people don't forget the value that her and Sabrina bring to the world outside of the drama and I hope people will look at the depth of who they are instead of just the surface level gossip." — Joshua on fan theories about his respond to Olivia's song. (via ET Canada) pic.twitter.com/Cm4sr7SHEa — Joshua Bassett Updates (@JBassettUpdate) March 8, 2021
During an interaction with New York Post on March 11, 2021, he revealed he knew Rodrigo's Drivers License would be "massive" the first time he heard it.