Nikko Jenkins Found Love Amid Mental Health Disputes On Death Row, Girlfriend Says "He's Not What The Media Has Made Him Out To Be"
Nikko Jenkins is an American inmate who is on death row due to the murders that he did in Nebraska. Though in inmate on death row, he has found a love partner named Dawn who loves him a lot. They first met when Dawn was working for an inmate advocacy group. Soon, their weekly visitation turned into a love story.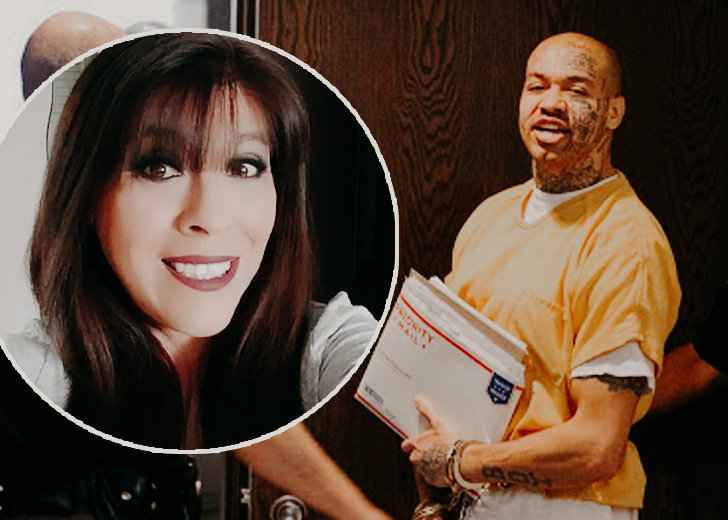 The infamous Nikko Jenkins found love in the least expected place — in prison. He has been on death row for committing four murders within 10 days in Omaha, Nebraska. His stay at the prison has not stopped him from finding love; he is in a relationship with Dawn Arguello.
Read on to get thorough details of their relationship!
Nikko Jenkins Met Girlfriend Dawn Arguello Amid Mental Health Disputes
The Nebraska inmate Nikko Jenkins met his partner, Dawn Arguello, in prison while on death row. He was given the death penalty in May 2017. But, his execution date has always been on debates concerning his mental illness. He claims to have PTSD, schizophrenia, and bipolar disorder. However, some psychiatrists insist that he is faking his mental illness to dodge the punishment.

Nikko Jenkins in a courtroom during his hearing. (Source: Omaha)
Despite all the claimed mental health issues, Jenkins impressed Dawn Arguello. He met her when she visited the prison as a volunteer for a nonprofit inmate advocacy group. Eventually, Arguello started vising him during his weekly visitations hours, and soon, the two began having feelings for each other. So much so, Jenkins even tattooed his girlfriend's name 'Dawn' across his face.
Jenkins' Girlfriend Has A Different Opinion About Him, Says "He's An Enigma"
Most people despise Jenkins for his heinous crimes; he killed four people while robbing them. However, his criminal profile doesn't seem to matter to his Texas-resident girlfriend.
Well, after Jenkins' love story with Arguello spread throughout the city, his girlfriend got quite the limelight. Almost every news outlet in Nebraska and other places began calling her to get details of their relationship. During those interviews, Arguello shared her differing opinion about the Omaha serial killer.
For instance, when a reporter asked if she was already engaged to Nikko, Arguello neither declined nor confirmed the question. But, what she did was she vouched for her love interest. She called Nikko an 'enigma' and praised him for his wit and humor. Also, she mentioned that he was "wrongly treated in prison."

A picture of Nikko Jenkins' girlfriend, Dawn Arguello (Source: Mirror)
Moreover, in a conversation with The Omaha World-Herald on December 14, 2019, Arguello stated that Jenkins wasn't what the media portrayed about him. She said he was sensitive, intelligent, and also manipulative like any other person having feelings.
He's not what the media has made him out to be. He's an enigma. He has feelings. He's very sensitive. He's very intelligent and, yes, he's very manipulating.
Dawn Arguello May Have Plans To Marry Nikko Jenkins
As if the whole love story between the infamous Omaha serial killer, Nikko Jenkins, and Dawn Arguello wasn't peculiar enough, it has come to notice that Dawn has a desire to marry the death row inmate.
According to the Omaha World-Herald, Arguello refrained from commenting on the marriage topic. She told,
I'm not commenting on that(marriage). He's never going to say anything; I'm never going to say anything.
Despite her reluctance to share about her marriage plans, the source revealed that Arguello reportedly has plans to share the wedding vows with Nikko. If the reports are true, the wedding bells won't be very far for the infamous Omaha serial killer.