Nicole Byer Says Her Last Marriage Was a Scam and She's Looking Forward to Being Married for Real This Time
Despite a sham marriage, Nicole Byer does believe in love and hopes to find it.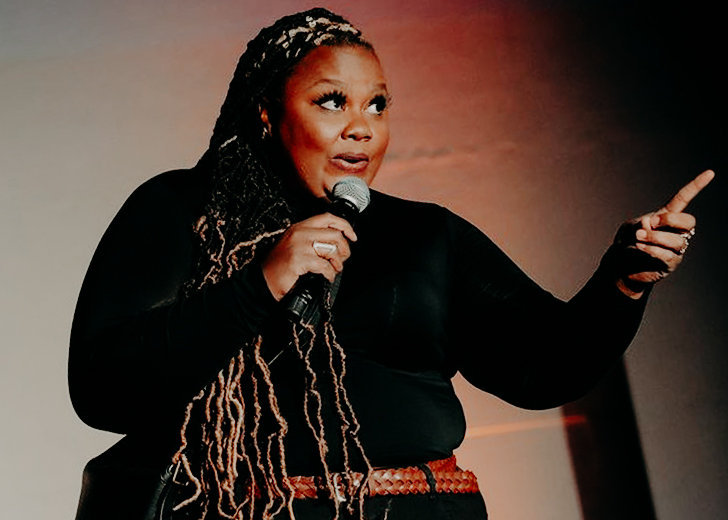 Nicole Byer has never been in one of those old-school romantic relationships, but she has certainly been married once. 
The beautiful comedian and actress is a bag of laughter and joy wherever she goes. In short, the perfect wife material for a lucky man. Even so, the 34-year-old actress is still single and looking for love. 
Byer Was Married Once Upon A Time
In an interview with Conan O'Brien, she revealed that she was married to an Indian man for money.
At the time, she was 20 years old and $30k in debt so getting into a sham marriage seemed like the most appropriate idea. Her so-called husband needed a green card. So it was a win-win situation, so to speak.
However, instead of paying off her debt, which was why she got married, she used the money for improv classes and other things. Moreover, she admitted that there was no romance between them whatsoever at any time in the duration of their marriage.  
In fact, in 2011, she tweeted that she would sometimes forget that she was married. 
Sometimes I forget I was married, then I clean my apt and slow dance with my david's bridal clearance wedding dress that lives under my bed — nicole byer (@nicolebyer) July 9, 2011
She Does Wish To Get Married For Love
Even though it is pretty hard to believe, the beautiful actress has been single almost her entire life, apart from the sham marriage, of course. She has admitted that it is because of the multitude of stereotypes and misguided standards of beauty. However, she does believe in love and hopes to find it. 
We can tell that she is actively looking for love, as she has started an entire podcast about it. The podcast is called Why Won't You Date Me?, where she enthusiastically talks about finding love, facing rejections, and challenges about dating in LA. 
In 2020, she posted on Twitter that she could not wait to get married for the sole purpose of annoying her husband.  
Eventually, when she does get married to the man she loves, she aspires to be a curvy wife. In fact, she wants her future husband to forget everything else about her and just refer to her as his curvy wife. 
She has also once joked about getting divorced.
I can't wait to get divorced... cause that means I successfully tricked someone into marrying me. — nicole byer (@nicolebyer) January 22, 2019
She Aspires To Have The Kind Of Love Her Parents Had
She is inspired by the kind of love her mom and dad had. Her parents were totally in love and devoted to each other, even though they were opposites by nature. Besides, even though her mother didn't fit the "beauty standard" of being slim, she never complained about her body.
Moreover, her father was always respectful and loving towards her mother. This impacted how Byer saw herself growing up and why she never felt the need to fit into the beauty standards either. 
Byer has admitted that she has had a few flings on and off in her life, but never a traditional relationship where two people are in love. Even though her first kiss happened a lot later in life when she was in high school, she was always crushing on a boy in her class. In fact, she would actually try to see if he would agree to become her boyfriend.