Nicky Jam and Ex-fiancée Cydney Moreau Haven't Deleted Photos Together Months after Split
Despite heading for splitsville recently, Nicky Jam and Cydney Moreau have not removed each other's photos from their Instagram accounts, representing the love and respect they have for each other.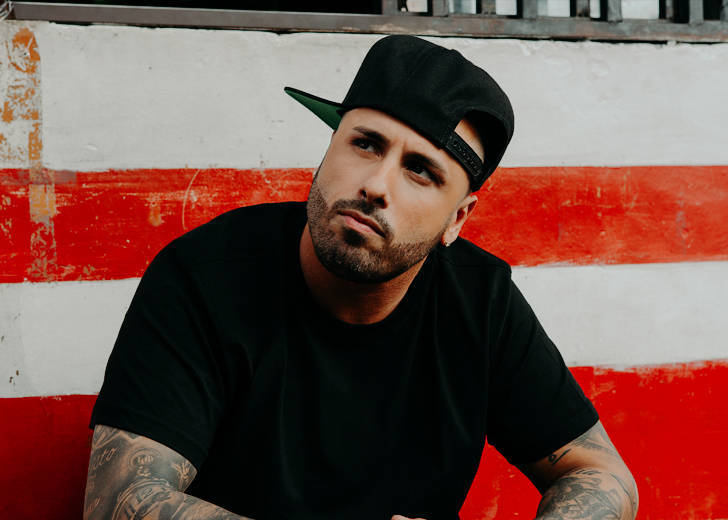 Rumors about Nicky Jam and Cydney Moreau's separation have been doing the rounds online for quite some time, but the singer-songwriter put those speculations to rest by recently confirming his split from the model.
During an interview on radio show Flow Urbano, Jam said he and Moreau aren't together. Opening up about his break up, he went on to suggest there was nothing left in their relationship and admitted he still respects and loves her.
Jam attributed their decision to call its quits to the unprecedented coronavirus pandemic and the forty. Noting how things simply didn't work between them, the Reggaeton singer said he does not fancy talking about someone who isn't present to talk about their point of view.
Nevertheless, he confirmed that he loves his ex-partner and they are still on a good note.
Wedding Plans Shelved
Jam and Moreau announced their engagement back in December 2019. The lovey-dovey couple got engaged in 2020 during a Valentine's Day celebration, but regrettably, their wedding plans had to be shelved.
In a November 2020 interview with People CHICA , the 39-year-old singer revealed their wedding plans were on hold due to COVID-19 restrictions. According to Jam, some of their family members have a sensitive age, making them more vulnerable to contracting the virus.
At the time, Jam noted they were in no rush to tie the knot. To him, love wasn't about a mere wedding but rather about two people who love one another. 
Jam shared that their wedding plans would come to fruition as soon as life went back to normal. The pair planned to set a date once the still-raging pandemic was over, but much to their chagrin, things didn't go as per their expectations.
They Haven't Removed Their Past Posts
Despite ending their courtship, Jam and Moreau remain in each other's social medias. None of them has deleted their photos and videos together. 
Among a slew of other posts, Jam still has a sweet proposal clip from February 15, 2020, on his Instagram. In the short clip, the singer is seen going down on his knees and proposing to his girlfriend, who accepted without wasting time.
Taking to her Instagram account, Moreau shared a series of photos captured during the proposal. In one of the snaps, she is seen showing off her massive engagement ring, with Jam sitting in the background.
There is a slew of equally adorable photos of her and Jam in her Instagram accounts. Interestingly, they were still available at the time of writing.
In December 2019, the stunning model shared the first photo of Jam on her Instagram account. "I love you baby," she captioned the sweet snap that garnered a whopping 68K plus likes. 
She even shared a picture of her and Jam enjoying a boat ride on the singer's birthday in March 2020. In the aforesaid pictures that the pair have proudly shared on their social media accounts, it is clear they were madly in love with each other.
For instance, in June last year, Moreau posted an adorable photo of herself and her boyfriend and captioned it, "My whole heart. I love you baby." She dropped a heart emoji and tagged Jam.
The pandemic shuttered businesses around the world, and Moreau, who loves traveling, missed hitting the road with her boyfriend.
Since neither Jam nor his ex-fiancée seems willing to get rid of their past posts about each other from their Instagram account, it is safe to say they respect each other despite their split.
They have ensured that they do not bring each other down publicly by divulging the details of their breakup.