Nick Wright Credits Family For Bringing His Life Back On Track
American sports television personality Nick Wright was once in a really bad phase of his life—he was depressed, addicted, and made bad choices. But thankfully he found his supportive wife Danielle who helped him to get over his tough times and brought his life back on track. Know more about Nick Wright's depression story inside!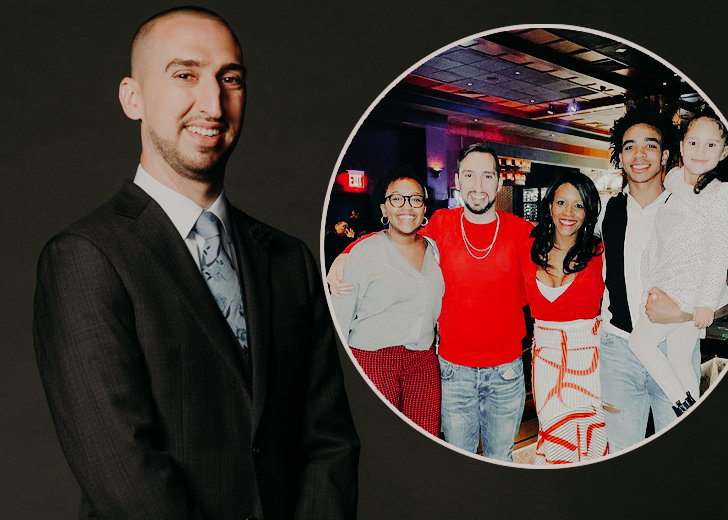 Nick Wright leads a happy life and has been doing so for the past few years. It might come as a surprise that the television personality was once in a terrible phase of his life—depressed, addicted, and making awful choices.
But thankfully, he found his support system, his wife Danielle, who helped him get over his tough times and brought his life back on track.
Nick Wright Went Through Depression & Gambling Addiction Early In His Career
A Kansas City native, Wright, dreamt of becoming a sportscaster at the mere age of 9 and idolized the legendary sportscaster Bob Costas and sports media personality Colin Cowherd.
To achieve that dream, Wright began his sports broadcasting career at KCSP 610 AM radio station as a production assistant and weekend host right after he graduated from Syracuse University. Once he got into broadcasting, he worked at several local radio and TV stations, including Fox Sports.
But along with career success, the sports talk host also experienced emptiness, as he got addicted to gambling and alcohol. His addiction eventually led him to a deep cycle of depression.
Wright Feels Blessed To Have Met His Wife
Just when Nick Wright was battling depression and felt stuck, he met his wife, Danielle Byrd.
The television personality personally shared his story of depression and his wife getting him out of his struggling phase in an Instagram post in June 2019.
In the post, he wrote that when he met Danielle for their first-ever date, he had no idea that she would change his life for good. Interestingly, Danielle had also brought her two kids [from her previous relationship] on the couple's first date.
However, the Kansas City native feels blessed that his wife came with her amazing kids because the kids, later on, allowed him to be their dad. They helped him understand the value of life. And once the two got married, Nick adopted both the kids. 
Little did I know that that moment & those kids would change my life, and along with their mom, they'd save my life.
The sportscaster believes that his wife and the kids saved his life, and he would never be able to pay back to them for all the love he received.
The Couple Have Three Children Altogether Now
The couple, who reside in New York City, already had two children, Damonza and Diorra, when they got married—children from Danielle's past relationship. Later, the Wright family also welcomed Nick and Danielle's first biological child together, a daughter named Deanna.
The eldest of them all, Damonza, is an aspiring basketball player. Nick usually posts videos on his social media handles of his son playing basketball.