'F9's Nathalie Emmanuel keeps her relationship with boyfriend Alex Lanipekun out of the limelight
'Game of Thrones' and 'Fast and Furious' actress Nathalie Emmanuel has been in a relationship with Alex Lanipekun since 2018. However, the duo keeps their relationship out of the limelight.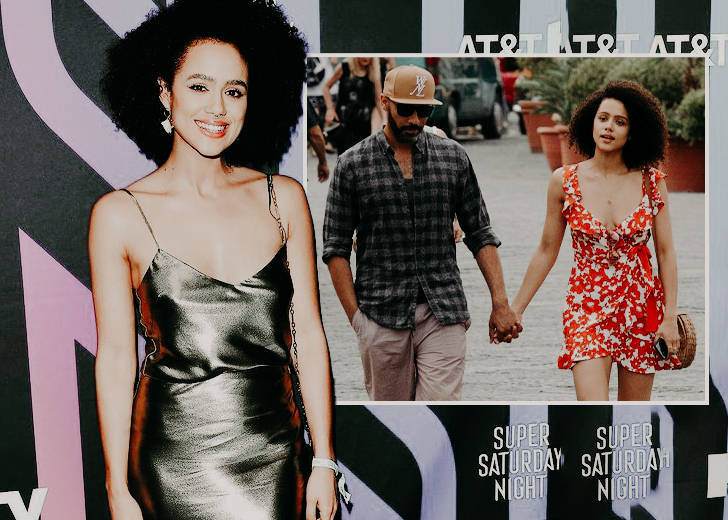 British beauty Nathalie Emmanuel, who stars in the blockbuster franchise Fast and Furious, and is slated to star in the upcoming sequel F9, has spoken out about the struggles of dating in Hollywood as she keeps her relationship with her actor beau Alex Lanipekun private.
Emmanuel's Struggles Of Dating In The Limelight
Emmanuel, who first gained fame playing Sasha Valentine on the soap opera Hollyoaks, has been dating her boyfriend, Alex Lanipekun, since 2018.
Despite being in the public eye, the Game of Thrones actress admitted that dating in the industry is hard, and keeping her dating life out of the limelight has been challenging as well.
When she appeared on Jimmy Kimmel Live!, the actress talked about the struggles of dating in the public eye and finding the perfect partner. While speaking on the show, Emmanuel was candid about how having a relationship in the public eye was problematic.
She revealed that while moving around; it was challenging to find someone who would encourage her to keep moving forward and wasn't afraid of her achievements.
Emmanuel's Relationship With Boyfriend Alex Lanipekun
The 31-year-old actress has been secretive about her relationship with fellow actor Alex Lanipekun, known for his role as Hank Wonham in Homeland. Rumored to be dating since 2018, their relationship became official when they attended the Ischia Film Festival in Italy together the very year.
The couple was seen being affectionate and enjoying each other's company as they visited boutique shops and stopped to enjoy the sea views.

Emmanuel and Lanipekun seen holding hands in the street of Ischia, Italy. (Source: Newspress)
They worked together as producers on the short film Run, which premiered at the Cannes Film Festival in 2018. The private duo has been seen together on multiple occasions since their relationship became official. They have also been seen together at various sporting events and film festivals.

Emmanuel, at the 77th Venice Film Festival, with her partner, and fellow actor, Lanipekun. (Source: GC images)
The pair, who had been seen sharing romantic moments, remained quiet in 2019, leading to speculations about their relationship ending; however, there has been no substantial evidence as such. 
Before Lanipekun, she dated Devon Anderson, who was her Hollyoaks co-star. They met on the set of the soap drama in 2006.