Naomi Osaka Takes to Instagram to Show Appreciation for Boyfriend — a Look into Their Bond
Tennis phenom pens a heartfelt appreciation post for boyfriend Cordae.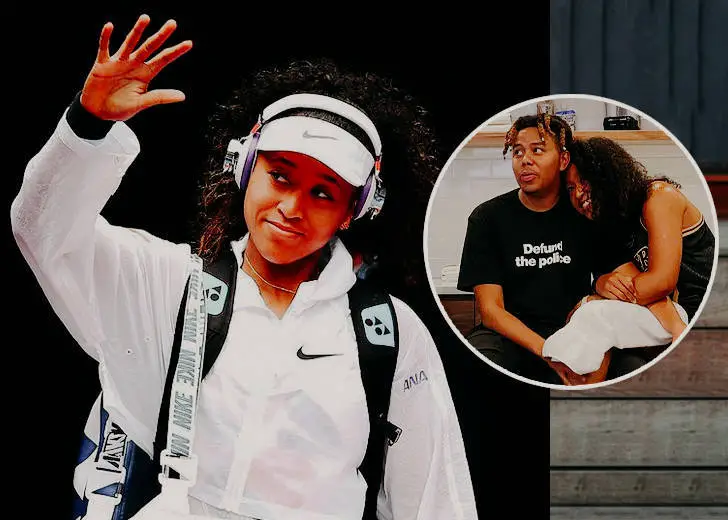 On March 26, 2021, four-time Grand Slam winner Naomi Osaka took to her Instagram to shower appreciation on her boyfriend, the grammy-nominated rapper, Cordae.
The young and talented couple was featured on the GQ 'Modern Lovers' issue in February 2021 and also took part in the 'Couples Quiz.'
Osaka's Most Romantic Gesture
For this year's Valentine's issue, GQ conversed with the two lovebirds, and one question was what the couple thought the most romantic thing they have done for one another.
According to Cordae, the most romantic gesture Osaka has done for him is as simple as joining him on his tours. Cordae mentioned that considering that Osaka is the only girl on the tour bus and adjusts her time between training and all her other business to be with him, it is the most romantic thing she has done for him.
When asked if the touring life messes with her routine, the talented tennis player replied it was bizarre in the beginning, but she got used to it. And considering that she had been training her entire life, touring with her beau felt like a fun adventure for her.
Cordae's Most Romantic Gesture
In the same interview, the tennis prodigy stated Cordae has always been a romantic person, but by far, the most romantic gesture he has made was when he flew to New York City to watch her at the US Open finals in early 2021.
Giving a little background to the story, Osaka mentioned that the 2021 US Open finals felt a bit off for her since the beginning, given she had to quarantine before the match, and she wasn't allowed to have many people there with her.
Osaka revealed that usually, she would have her father beside her in tournaments, but since he also could not travel with her, she was feeling a bit depressed. 
With her father not there and because of the challenges brought about by the pandemic, Osaka confessed she cried a couple of times while she was on the phone with Cordae, which led the singer to halt all his work and hop on the plane to New York to watch her play. 
Osaka stated that although she never probably said it out loud to Cordae, she appreciated his gesture, and his presence played a role in her win.
After her heartfelt confession, the tennis prodigy took to her Instagram to share her appreciation for her beau on March 26, 2021.