'Little Women: Atlanta' Star Monie Cashette Gets Married — Inside Her Love Life
Cashette took a break from 'Little Women: Atlanta' to be closer with her son after losing legal battle for primary custody.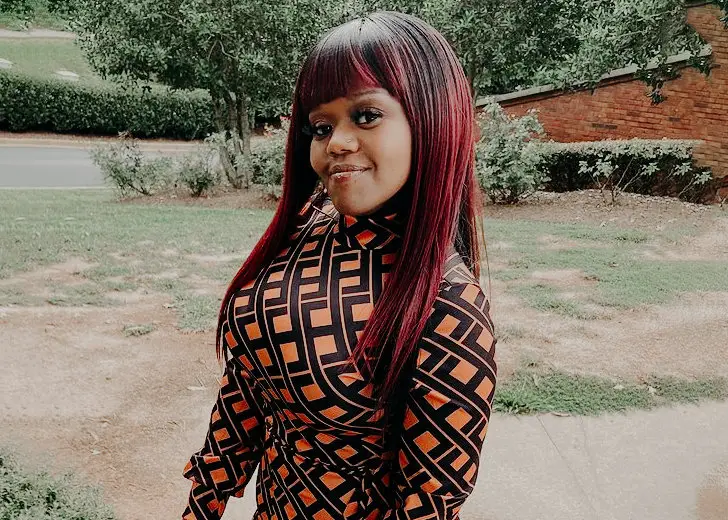 Little Women: Atlanta star Tiffany "Monie" Cashette has much of her life documented in the Lifetime reality series. And among the many big moments captured in the unscripted series, one is her wedding.
Cashette has been part of Little Women: Atlanta since the show's first season.
Her June 2017 wedding with Morlin Ragland alongside the preparations were covered in four special episodes.
Unfortunately, their marriage didn't succeed, and they parted ways in 2019.
Split From Ragland
Cashette and Ragland got engaged in 2016 and married a year later.  But just a few days after the wedding, a person claiming to be Ragland's family member wrote on Facebook that the wedding was fake.
The matter received a lot of attention, and Cashette took to Instagram to address the issue.
Monsters & Critics also looked into the matter and reported that the reality star and Ragland were indeed legally married.
However, even after the winds of the fake marriage rumors passed, their relationship wasn't free of problems.
In a June 2019 Instagram post, Cashette uploaded a video where she revealed she and Ragland were getting a divorce.
The two tried to work on their relationship while filming the sixth season of Little Women: Atlanta but it seemed to have failed.
She posted a video of divorce papers with her and Ragland's name on it on April 20, 2021, hinting at their ongoing divorce.
Absent From 'Little Women: Atlanta' Season 5
Cashette temporarily left Little Women: Atlanta and was absent from the fifth season of the series. She took a break in order to settle the custody battle for her son Derrick "D2" Becton Jr.
Cashette lost her legal battle for primary custody over her son and moved to Texas to be close to him.
She shared with Nicki Swift that she came short in her legal battle. She also added that the custody battle was hard on both sides.
There's no joint custody here in Texas… We both have to share. But I think growing up and maturing on both our ends has helped with that. And now D2 is older, he's able to make up his decisions as well.
The reality star rejoined Little Women: Atlanta on the sixth season after settling down in Texas. She also revealed that she had been spending a lot of time with her son during the pandemic.
Returned For the Sixth Season
Though Cashette returned to Little Women: Atlanta, the reality series lost one of its members halfway into the season.
Fellow cast member Ashley "Ms. Minnie" Ross died in April 2020 from the injuries sustained during a car crash.
Ms. Juicy commented on the tragic passing of Ms. Minnie and the return of Cashette when talking to The Grio.
All of us were in a time of need. We used the show to lean on each other. We're bringing our girl Monie, back! I'm so excited about that, especially in this time of need as well. Her joining the Atlanta cast with us was much needed.
Cashette also expressed her happiness at being able to spend some good times with Minnie by rejoining the show.
She further teased what the show had in store for her part.