Molly Hagan Reveals Having No Regret on Her Choice to Be Childless
On countless occasions, Molly Hagan has been upfront about her decision to remain childless. The bold actress is married to her husband number two Richardo Guttenberg and living the life she dreamt of.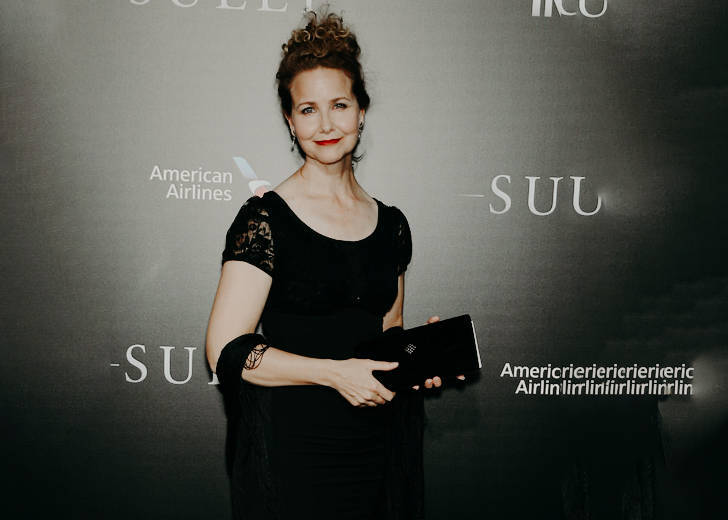 The actor from The Wizard of Oz, Molly Hagan, has always been up and front about her decision not to have kids. In her personal blog, the actor shares her piece of mind in her post titled "No Regrets."
Married for the Second Time
Hagan has been married for the second time, and judging by her Instagram; she is enjoying the time of her life with her second husband, Richardo Guttenberg.
Not much is known of her first marriage other than the fact that her ex-husband was late actor Todd Kimsey. The two had a private wedding and an even more private divorce. Following the divorce, Kimsey went on to marry his wife Lisa and had a son.
As for Hagan, she is still childless and has been traveling with Guttenberg, and definitely loving it.
On January 4, 2020, Hagan uploaded a picture of the cheerful duo from their hike in Death Valley, where they went to celebrate New Year's Day.
The couple is all geared up in hiking wear and standing close to each other with smiles stretching out from ear to ear in the picture. 
The picture is taken at the teakettle junction of the Death valley with a clear sky and a couple of barren hills on the backdrop. 
The couple in the picture is facing the sun with their shadows stretched out back.
No Regrets
The 59-year-old actress has been bold and upfront about her decision to stay childless.
In one of her Tweets from September 18, 2015, the actress shared a video essay where a woman talks about her motherhood experience and calls out on the people who choose not to have children because they think the world is too (expletive) up.
In response to the message in the video, the actress Tweeted that the reason she didn't want to have children was not that the world was (expletive) up but because it was too populated.  
Again in December 2018, the Grey's Anatomy actor published a piece titled No Regrets on her personal blog, which talked about her choice of not being a mother and being happy about it.
The actress in her blog post confessed to being asked numerous obnoxious follow-up questions when people found out she had no children. 
Hagan, in her post, explained that all her life, she did not feel a calling to become a mother and being the sole breadwinner for her family; she knew her financial situation could not properly support a child. 
Further along, the star added that seeing her mother so worked up and exhausted after raising seven children and never complaining about it; she didn't have the heart to be a mother. 
While concluding her article, the star shared an intimate detail about her life with the readers. Hagan expressed how after her mother's death, she found letters her parents shared during their late teens and early 20's. 
In those letters, her mother had shared her desire to have children a couple of times, which made the actress believe her mother lived the life she had dreamt of. 
Which leads back to her not having regrets about living the life she dreams of. In the endnote, Hagan shouts out to all the women called to have children and express respect for them. However, she does fail to mention that she stays firm and happy with her decision to remain childless.