Michael Dorn Keeps A Tight Bubble Around His Personal Life, But Rumors Of Affairs And An Alleged Wife Have Slipped Through The Cracks
Even though Michael Dorn has a huge fanbase, he has still managed to keep his relationships private. However, there have been rumors of him having a wife and alleged relationships with his co-stars.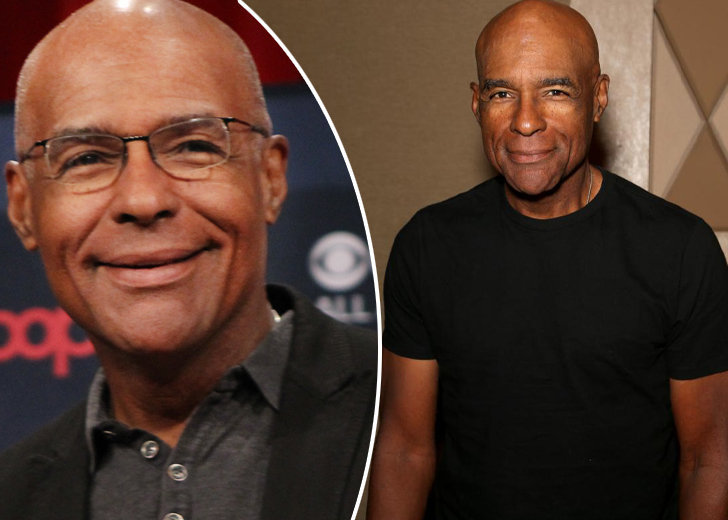 Michael Dorn, famous for portraying Lieutenant Commander Worf in Star Trek, is pretty good at keeping his personal life away from the public eye. However, words of romantic ties with co-stars and a secret marriage have surfaced over the years.
Dorn And His 'Alleged Wife,' Kelly
Dorn has never been a fan of publicizing his marital life, so not much is known about his wife; if he has one. However, he was once photographed with a woman alleged to be his wife.
According to Getty Images, during the premiere of the movie Pretty When You Cry, in 2001, the star arrived with his 'wife' Kelly. He has neither confirmed nor denied this news.

Dorn with his alleged wife, Kelly. (Source: Frederick M. Brown/ Getty Images)
The Rumors Of Affairs With His Co-Stars
There have been several rumors surrounding Dorn and him dating his Star Trek co-stars Marina Sirtis and Terry Farrell. 
The 68-year-old actor and Sirtis starred together in Star Trek: The Next generation as Worf and Counselor Tori. During filming, they became very close, which eventually lead to speculations about them dating. However, even after more than three decades, they remain close friends.
While playing a wholesome game about how well they know each other with BuzzFeed, Sirtis commented about their friendship. She told BuzzFeed that Dorn was the only one who could put up with her for an extended period.

He's the only one who can put up with me, really, for long periods of time ...I'm a cow, so I don't know why anybody's my friend, especially this one (Dorn).

Michael Dorn and Marina Sirtis. (Source: Jean-Paul Aussenard/Getty Images)
Talking about Dorn and Farrell, the pair worked together in Star Trek: Deep Space Nine as Worf and Jadzia Dax. They were never romantically involved but were great friends.
In an interview with Pop Mythology, Farrel said that they earned their friendship working together, and she really loved him. She also shared that Dorn was very supportive of her when she was having a hard time with the producers.
It was great to do it with Michael because we're such good friends and I felt like we really earned our friendship through working together and I really love him. So I was going through a time when the producers were pressuring me, mostly Rick Berman and a couple of his… minions… and making me feel bad and trying to control me. And having Michael be supportive of me – Terry, just me – he's awesome. He's a very kind and loving person.

Michael Dorn and Terry Farrel. (Source: Steve Granitz/Getty Images)
Fans Talk About How Private Dorn's Life Is
The Star Trek star's fans have always been very curious about his private life. One fan on Reddit with the username, u/bnarows asked in Star Trek's subreddit, r/startrek, if Dorn was married, to which another fan, u/Trekfan, commented about how crazy it is that Dorn's life has remained private compared to his coworkers.

Redditor comments on Michael Dorn's Private life. (Source: Reddit)
They further commented that the star could be gay and wanted to keep his life private since he hasn't been spotted with anyone at any award shows.  

Redditor comments on Michael Dorn's Private life. (Source: Reddit)
Despite various rumors about Dorn being gay, there is close to zero credible information to support them.