Melissa Etheridge and Wife Linda Wallem Started Living Together Even Before Dating — a Look into Her Married Life
"I mean, dating your best friend is crazy. But finally!" said Etheridge.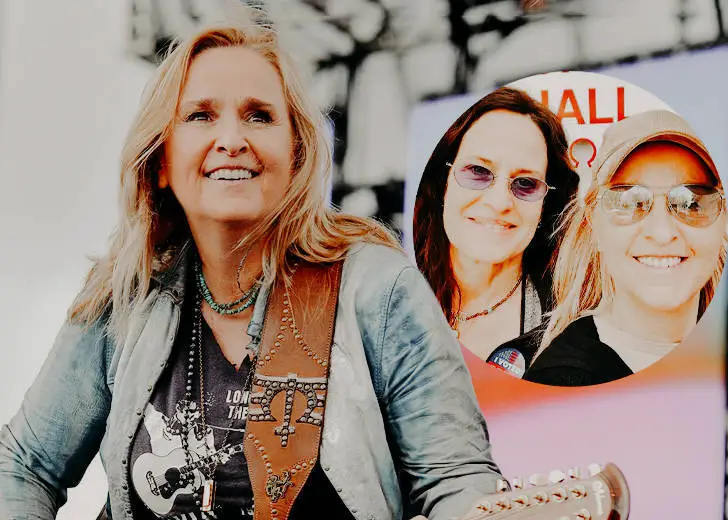 Melissa Etheridge, a singer-songwriter, guitarist, and LGBTQ+ activist, found her "true love" in her best friend at the age of 53, as she married Linda Wallem, the showrunner of That '80s Show, on May 31, 2014.
The duo got married, two days after Etheridge turned 53, in an intimate outdoor ceremony at the San Ysidro Ranch in Montecito, California, at the foot of the Santa Ynez Mountain range.
Before their nuptials, the power couple had known each other for nearly fourteen years.
As per a Variety exclusive from early 2020, they initially met when Wallem wanted Etheridge to star in her project as a record-store owner. Due to some reason, the singer could not take up the acting project, but that did not stop them from becoming best friends.
Their friendship took a turn [for all good reasons] in 2010 when Etheridge invited Wallem to live with her and her four kids [from her previous relationships] on platonic terms. That was after the singer got divorced from her first wife, Tammy Lynn Michaels.
During the same exclusive interview with Variety, Etheridge said:
We were in separate rooms, but every morning, we would get up and feed the kids and make them lunches and breakfast and take them to school. I mean, dating your best friend is crazy. But finally!
Just like that, they eventually fell in love and decided to date each other.
Wallem further added, "We were here at the house together, and she's going through the breakup — that's hard on everybody. I love the family. There was a little bit of 'Parent Trap' too."
A big moment in their relationship came when the supreme court allowed same-sex marriage in June 2013. Taking full advantage of the opportunity, Etheridge immediately announced her engagement to her best friend and partner, Wallem.
The following year, on May 31, the two took their marriage vows and accepted each other as official partners.
Etheridge, who came out as a lesbian in 1993, had a couple of same-sex relationships in the past. Her first known relationship was with American filmmaker Julie Cypher, which stayed strong from the early 1990s to September 2000.
Together, they welcomed two children, Bailey Jean and Beckett. Cypher got pregnant through artificial insemination using the sperm donated by musician David Crosby.
The 'I'm the Only One' singer, then, dated actress Tammy Lynn Michaels from 2002. The following year, on September 20, they went on to have a commitment ceremony. On October 17, 2006, they welcomed fraternal twins Johnnie Rose and Miller Steven after Michaels conceived them via an anonymous sperm donor.
But their marriage did not last long, with them ultimately getting divorced in 2010.
Most recently, in May 2020, Etheridge dealt with a harrowing phase. 
She lost her son, Beckett, due to causes related to opioid addiction at the age of 21.