Get To Know Daniel Kaluuya's Girlfriend Amandla Crichlow
British actor Daniel Kaluuya is creating buzz among the audience both for his personal and professional life.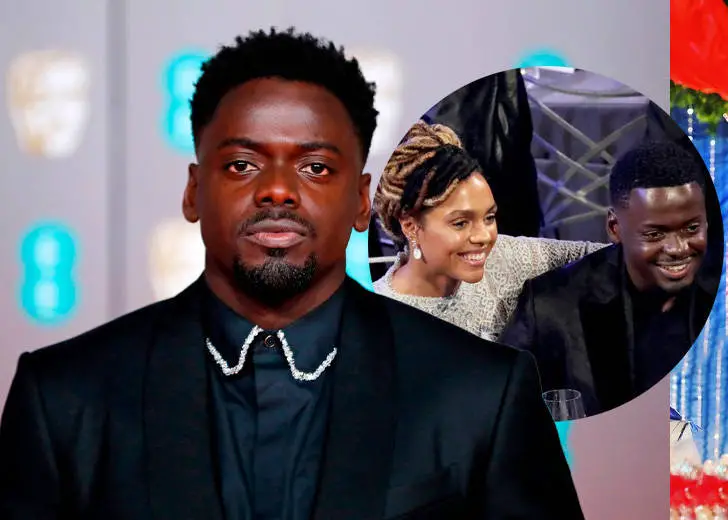 British actor Daniel Kaluuya's life has always been of interest to his fans, and his love life gets a great deal of attention.
The actor, who was recently nominated for an Oscar in the Best Supporting Actor category for Judas and the Black Messiah, is in an incredibly cute yet low-key relationship with his alleged long-term girlfriend, Amandla Crichlow.
Crichlow was by Kaluuya's side during his meteoric rise to fame. Although they haven't publicly confirmed their romance, the duo has been spotted together on various occasions, including the May 2017 MTV Movie & TV Awards.
Crichlow and Kaluuya also frequent red carpet events. They attended the premiere of Black Panther, 2018 Golden Globes, SAG Awards, NAACP Awards, and 90th Academy Awards, where Kaluuya was nominated for Best Actor for Get Out.
Here's what we know about Kaluuya's alleged ladylove.
Crichlow Is an Actress and a Producer
According to IMDb, Crichlow has some acting credits to her name. She played Gloria in Prime Suspect 7: The Final Act, Sue Chen in Holby City, and Alisha Daniels in The Bill. She has also appeared in short movies like Cowboys and Anonymous.
Crichlow has mainly worked behind the camera as a production coordinator for extensive projects, including Peaky Blinders, The Good Karma Hospital, and Curfew.
Crichlow also works as a producer for Kaluuya's 59% production business. She previously worked for creative production companies such as Framestore and Tiger Aspect.
Her next project as a producer is a live-action Barney & Friends film which is all set to be produced by 59% and Mattel. The project is produced by Kaluuya, Rowan Riley, and Crichlow and Valparaiso's David Carrico, Adam Paulsen and Bobby Hoppey. Mattel's Kevin McKeon will be in charge.
Crichlow's Father Was a Notable Activist
The actress' father Frank Crichlow was a community activist and the owner of Notting Hill's famed Mangrove restaurant. He often protested against police harassment.
When Frank and his fellow activists, identified as 'Mangrove Nine,' were arrested in 1970, their trial revealed the London police force's unmistakable racism. Born on July 13, 1932, the activist passed away on September 15, 2010.
An obituary in The Guardian, described Frank's activism as "a turning point for Black people. It put on trial the attitudes of the police, the Home Office, of everyone towards the Black community."
Frank and his former wife Lucy Addington were parents to four children — a son, Knowlton, and three daughters, Lenora, Francesca, and Crichlow.
In 2020, Steve McQueen released a film titled Mangrove based on the trial, starring Letitia Wright and Shaun Parkes. 
Her Sister Lenora Is Also An Actress
Lenora has appeared in multiple TV shows and movies. Fans of the Netflix series Black Mirror might remember her role in the episode "White Bear" as Victoria Skillane.
Her other major projects include Fast Girls (2012), Sugar Rush (2005), Being Human (2008), Doors Open (2012), Back in the Game (2013-2014), The Late Bloomer (2016), Flaked (2017), Deception (2018), Avenue 5 (2020), among others.