Matt Steffanina Happy With Current Girlfriend After Ending Five-year Long Relationship
Street dance wizard seems to have moved from his previous engagement to Dana Alexa and is currently busy making some fun pandemic Tik Tok videos with his new paramour.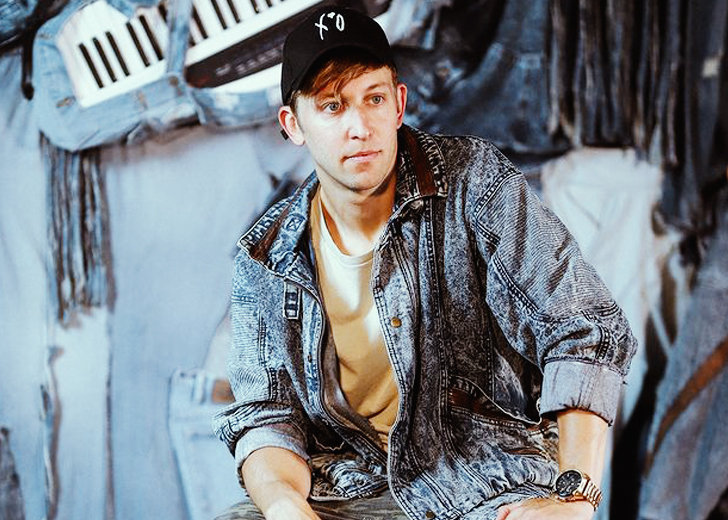 Matt Steffanina is enjoying his current relationship with Destiny Kaye after calling off his engagement to long-time sweetheart and dance partner Dana Alexa.
The street dance maestro was together with Alexa for five years. The break-up between the dance duo was hard on their fans, considering that they always lit up the screen whenever they were together.
The formerly engaged choreographers even acted as an inspiration to many up-and-coming dancers. 
But Steffanina has completely moved from his ex-fiancée now and is busy making some fun Tik Tok videos with his new partner.
Steffanina Completes Two Years with Current Girlfriend
Steffanina has been dating his current partner, Destiny Kaye, for nearly two years now. Based on his girlfriend Kaye's one-year anniversary post on July 20, 2020, it became evident that he has been going out with her since July 2019.
The first time Steffanina was featured in Kaye's IG was back on July 15, 2019 — so right about the time, the dance duo decided to make it official.
After the July 20 official announcement from Kaye, she has quite regularly featured him in her posts and vice versa.
Kaye is a popular Tik Tok star and a dancer who aspires to become a renowned model. She also posts make-up and try-out videos on her YouTube channel.
Before Kaye, Steffanina Had a History with Fiancée Dana Borriello
Steffanina was dating fellow dancer Dana Borriello, famously known as Dana Alexa in dance circles, for a little over five years till they called it off.
They had even got engaged during their relationship — they exchanged the rings in May 2012.
The formerly engaged choreographers were seen in many dance competitions together. They were also the winners of The Amazing Race season 28.
The news of their breakup came out when Alexa posted a video about it in April 2020. The video clarified that the ex-partners were engaged, and at that time, they were separated, too.
Alexa further revealed that because she was in a long-term relationship for most of her life, she was happy to be single then.
She also said that she had moved on quite amicably despite the long time that they had been together. She made this statement when a fan asked her if she "hated Matt."
It was then that Alexa mentioned she had been engaged to the dancer and was his soon-to-be wife. Not only that, but the couple lived together, traveled together, and even built an empire together, probably speaking of Steffanina's dance academy that is now very famous.
She reiterated that she did not hate Steffanina but, on the contrary, was always appreciative of the years that they spent together. She also added that talking about the relationship from her side would disrespect him and what they had been through as a couple, so she left it at that. 
Regarding a particular aspect of their relationship, Alexa specifically mentioned that she did not prefer to be referred to as 'Matt's ex' because she said that she is her own person.
But also acknowledged the fact that since she was a girl, she was more prone to be called Steffanina's ex rather than the other way around.