Mark Dixon's Minimal Public Life Has Traces of Family but Not a Wife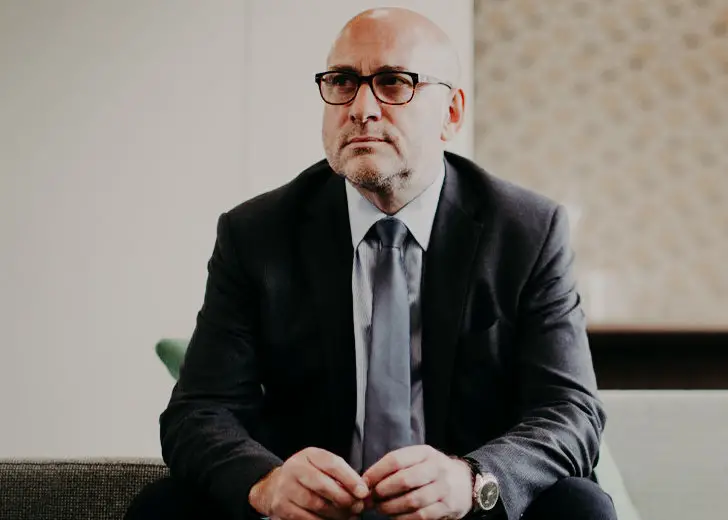 WFSB's meteorologist Mark Dixon has a family and many friends.
However, he has never been seen with a girlfriend in the past. It makes us wonder if he really is single or that good at keeping a secret. 
We know enough about Dixon as the meteorologist. However, Dixon, the romantic, is veiled in mystery. Let's piece together what we know so far. 
Mark Dixon Has A Family But No Wife
Dixon often posts on social media about topics surrounding science and weather. On rare occasions, he also posts about his family, including his parents and younger brother.
While we know he has many friends, the only time he ever posted a picture with a girl, he made sure the world knew she wasn't his girlfriend or wife.
Yes, you got that right! He has never even posted about having a girlfriend or mentioned about being married.
Being the private person he is, Dixon has always kept his love life under wraps. Although we cannot be sure about his current relationship status, we know for a fact that Dixon has never taken a wife and has no children.
One of the few things we know he loves other than his family is the weather. 
Mark Dixon Developed an Interest in Weather at a Young Age
Dixon's love for weather started at a young age and only developed with time.
He grew up in Tornado Alley, an area in the central US where tornadoes frequently occur, which might be the tell for his love for meteorology.
Mark Dixon dressed as a science elf at the CT Science Center in 2013. (Photo: Twitter)
Eventually, he moved to Oklahoma, Tulsa to pursue his dream at the University of Oklahoma, a school ranked as one of the best schools in the US for meteorology. 
Weather Isn't All He Cares About, There's Health & Fitness Too
As much as the Science Sunday host cares about the state of the skies, he is also a devoted athlete.
As it turns out, he enjoys working out at the gym, playing golf, and running. On that note, Dixon has completed eight marathons, including marathons in Oklahoma City, Dallas White Rock, and New York City.  
worlds collided this morning as leanna from @cyclebar (west hartford, an amazing instructor) joined in for some fun with coach ben at rebel fitness (berlin)... was a perfect way to start the birthday: an intense workout leading to plenty of sweat! pic.twitter.com/Endcrv5w7D — Mark Dixon (@MarkDixonTV) August 8, 2019
Currently, he focuses on running 5k, 10k, and half-marathons. 
In a nutshell, the world-class meteorology expert has reserved all his love and affection for his family, the weather, and sports, which apparently leaves him with no time for a wife or girlfriend.