Marie Forleo Breaks Down 5 Things She Is Grateful for about Her Husband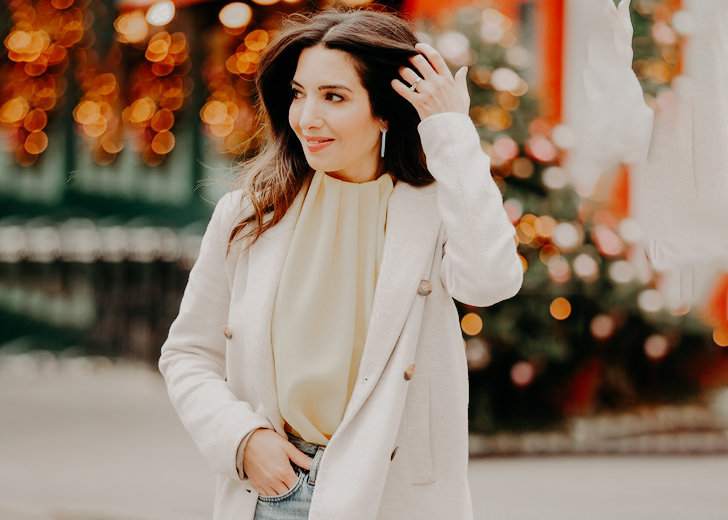 Entrepreneur and motivational speaker Marie Forleo has a flourishing professional life.
Hailed as a 'thought leader for the next generation' by Oprah Winfrey, Forleo is also blessed with a healthy married life.
The founder of MarieTV has been married to actor Josh Pais for just over a decade.
Forleo uploaded a one-minute video on her Instagram, specifying five things about her husband that she was grateful for.
Marie Forleo Grateful to Husband Josh Pais
On November 25, 2020, the motivational speaker made a video about five specific things she was grateful for about her husband. 
The first attribute of her husband she mentioned in the video was that over their 11 years of being together, he had brought her a hot beverage in the morning at least 1500 times. 
The second thing Forleo was grateful for was her husband's ability to make her laugh with his out-of-this-world sense of humor. "He makes me laugh more than anyone else,' she acknowledged. 
Further, she talked about how she appreciated that Pais was always the first to apologize after their arguments. She explained how she woud sometimes be over-sensitive, but he would still genuinely apologize to her.
Next up, she complimented her husband's ability to help her slow down and enjoy life.
And most importantly, Forleo expressed she was very grateful for the delicious blueberry banana walnut peanut butter pancakes he makes for her and all her friends.
In her video's caption, she explained that rather than appreciating your spouse with some general statements, one should be more specific about the things they are most grateful about their partners.
The influencer encouraged her fans to do this gratitude practice as an emotional exercise for themselves and their relationship.
Forleo and her partner have been together for around 18 years and married for over 15 years. They tied the knot in an intimate wedding in 2006.
Marie Forleo as a Multi-Passionate Entrepreneur
We live in a world where several business books advise us to be "the king of one trade, rather than jack of all." 
The multi-passionate entrepreneur found out that she didn't fit that mold, and her variant passions did not allow her to settle for just one pursuit, leading her to rebel.
The 45-year-old often found herself dwelling on various options regarding her career choice. In an interview with Success magazine, Forleo expressed that growing up, when asked, "What do you want to be?," her answers would always keep changing and expanding. 
Even after stepping into adulthood, her variety of interests persisted. This led her to hold various jobs in different spectrums of the industry. However, she couldn't find what she was looking for.
It gave me this entire new context through which I could talk about all the things I was doing… Society often tries to label us in clear, neat little ways, but we don't fit in that way. We're all multitalented and multifaceted.
Forleo told Success that she would always find herself embarrassed when asked about her profession. But that changed the day she came up with the term multi-passionate entrepreneur, and the rest is history.
Being identified with this phrase changed her professional course altogether. The motivational speaker revealed that it provided her with an entirely new context and allowed her to talk about what she was pursuing.