Maren Morris & Husband Ryan Hurd Give 'Couple Goals' Performance at ACM Awards — A Look Into Their Relationship
Morris fought back the tears as she gave a heartfelt speech after winning 'Song of the Year.'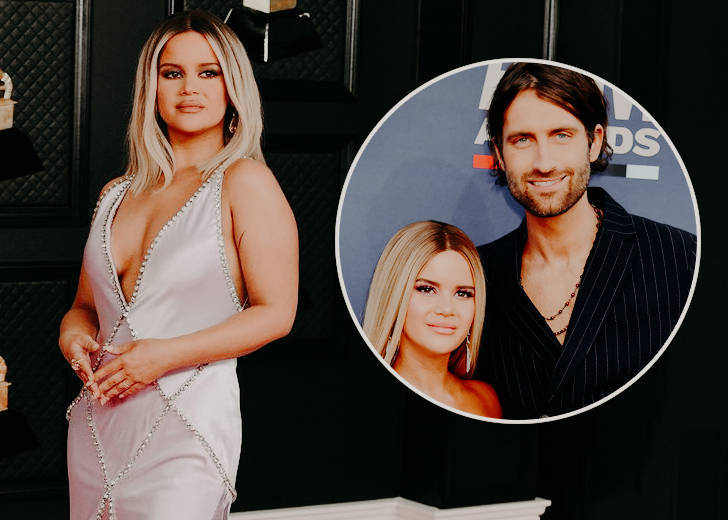 The 2021 Academy of Country Music (ACM) Awards, co-hosted by Keith Urban and Mickey Guyton, took place on April 19, and Maren Morris was on a roll with the most nominations of the night. She took home the award for the female artist of the year for her second consecutive year. 
But that wasn't all; her second win of the night came when she bagged the Song of The Year Award for her mega-hit 'The Bones.' She fought back the tears as she gave her heartfelt speech, claiming that winning the coveted prize was more significant than she had imagined and that the song was dedicated to her husband, Ryan Hurd.
Earlier in the evening at the ACM Awards, Morris and her husband brought their love and music on stage as they belted out a beautiful rendition of 'Chasing After You.' The couple was in an embrace and gazed lovingly into each other's eyes, surrounded in a field of pampas grass, as they sang.
Country Music Brought the Couple Together
Morris and husband Hurd aren't just country musicians by profession; it is also how they got together. The Michigan native, Hurd, who loves writing songs for other musicians, first met Morris during a songwriting session in 2013. 
The song 'Last Turn Home' was their first collaboration, and after their writing session, they would go to a bar which was when they developed a connection beyond a professional partnership. The songstress revealed to People that there was undeniable chemistry in the room, and sparks started flying during their writing session. 
The musicians remained friends for a couple of years until they realized there was something deeper between them and embraced it. Naturally, the musicians turned their special moments into music, and Hurd recorded and released 'Love In a Bar,' which talked about his journey of falling in love with Morris.  
Hurd's Proposal to Morris
Hurd officially proposed to Morris at his family's lake house over the Fourth of July weekend in 2017. The songwriter revealed that although he was ready to pop the question; he had difficulty finding privacy. 
We had, like, 15 people at this little house... But there was no point where we were alone together.
Thankfully, Hurd realized that there were not many people on the water, so he took Morris out for a boat ride across the lake and popped the question with a beautiful fireworks backdrop. Hurd also played 'Diamonds or Twine,' a song he wrote for Morris. 
A year later, they tied the knot reciting the vows they penned during the ceremony. The songstress admitted that she got really sentimental. Meanwhile, her husband released the 'Diamonds or Twine' to mark the grand occasion, 
Couple Welcomes Their New Son
The couple sang about their relationship, but on March 23, 2020, they had something to sing about when they welcomed their son Hayes Andrew Hurd. Hurd took to Instagram to spread the word of the joyous occasion to the world by sharing a photo of his newborn son, who looked adorable swaddled in a blanket. 
The new mother, who had also shared photos of her newborn son on her Instagram, deleted all of them after she received criticisms. On June 2020, Morris had shared a photo of herself and her 3-month-old son lounging on a float in a shallow lake with an accompanying caption "Motor-floatin."
The cute moment quickly took a turn when she got mom-shamed and criticized for her parenting. "Where is the baby's life jacket???" one fan wrote on Twitter. Her husband Hurd quickly came to her defense and clarified that it was a totally safe situation. 
In an interview with host Andy Cohen on Watch What Happens Live, Morris spoke about the mom-shaming she experienced and how she would protect herself from it. 
I can take someone saying my music sucks or but for some reason, I can't emotionally handle the mother card right now. So I was like, 'I'm just gonna protect myself and him from it.'