Two loves of Luke Voit's life: the cardinals & His wife
Luke Voit found two things he loves in his hometown St. Louis. One was getting drafted by his home team, the Cardinals, and another finding his wife Tori Rigman.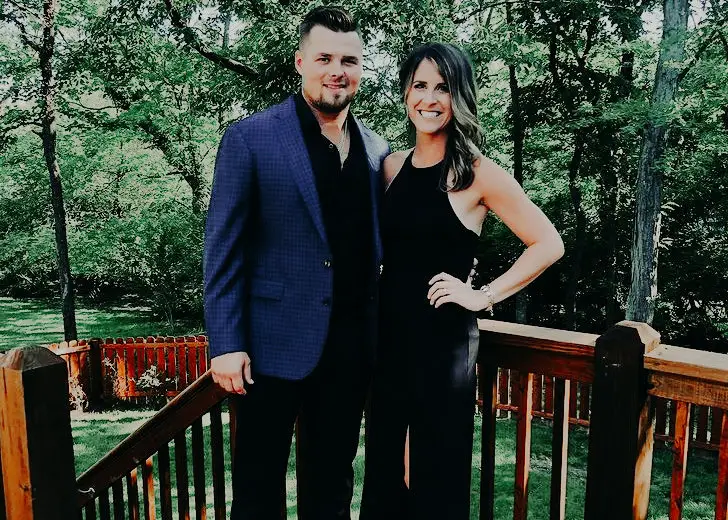 The Yankee's first baseman Luke Voit found two things he loves in his hometown St. Louis: getting drafted by the Cardinals being a huge fan and finding his wife, Tori Rigman.
Voit is very much in love with his wife as he has been seen mentioning her as his queen, amazing girl, and the love of his life on several occasions.
Voit And Wife's Budding Romance 
Voit and his wife Rigman's romance began at a young age since they hail from the same hometown. In fact, both of them attended Lafayette High School in St.Louis County; Voit was in the high school baseball team, and Rigman was the captain of the cheerleading squad.
Their budding romance got cut short when they had to attend University. After high school, Rigman went to the University of Iowa, whereas Voit went to Missouri State University to pursue his higher studies. 
Their time apart didn't last long as the two eventually got back together when they returned to their hometown. While Voit returned because he was drafted into his home team in the 22nd round of the 2013 MLB Draft, Rigman returned to teach at Oakland Elementary School. 
Voit's Marriage Proposal Left Him Broke
Shortly after their return in 2013, they started dating in 2015. And two years later, they made their relationship official by getting engaged and moving in together. 
According to the MLB star's interview with St.Louis Post-Dispatch, the effort of buying a house and a Chevy truck to go along with it almost left him broke. But "that was all good," he added, as the money he made from playing in the big leagues helped him get by despite the heavy purchases. 
I'm going broke already. No, it's been good, man. Life is happy. You finally get to the big leagues, and I'm not saying you make a lot of money, but I've never really had that with the minor leagues. I didn't have a signing bonus.
Life was indeed "happy" for the Voit as they got married a year later after their engagement on December 15, 2018.
Voit Is Wasting No Time to Set up Milestones
Even though it has only been just two years since their wedding, the couple is already set to welcome a new member into the family. 
The pregnancy announcement came from the baseball player himself when he took to his Instagram handle on December 2, 2020. The post featured Voit draping his arms around Rigman's developing baby bump and kissing her. The caption read, "Baby V is coming!"