Lucas Jade Zumann Accompanies His Girlfriend in Creating Her Original Spanish Song in the Bathroom
Lucas Jade Zumann posts several pictures of his girlfriend on social media and even backs his partner as a guitarist while she's creating her original songs in the bathroom.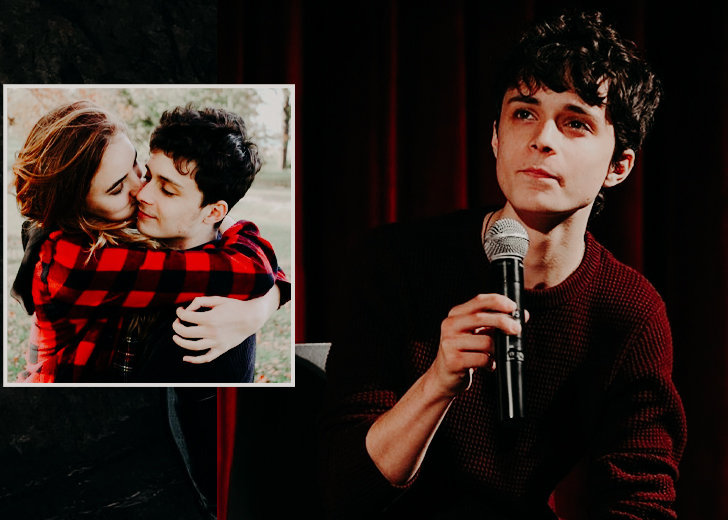 Lucas Jade Zumann, best known for his role as Gilbert Blythe in the Netflix show Anne with an E, has been in a serious relationship with girlfriend Shannon Sullivan. The actor has posted several pictures of his beloved on social media and even backs his partner as a guitarist while she's creating her original songs in the bathroom.
The Couple Has Created Two Original Songs Together
The young star and his girlfriend have been seen together in many instances while appearing on her YouTube channel. While his partner has been seen singing melodious songs in Spanish and English, Zumann has usually stuck with playing the guitar alongside her.
The duo has created many widely appreciated songs together. Some of their most popular songs include The Way Time Works, Won't let me in, Cada Cancion, and more. Sometimes, the couple can be seen performing in their living room, but it seems like the two prefer their bathroom the most when it comes to recording the songs. Sullivan even likes to call it 'Bathtub Covers' as the two sit in the bathtub while recording the tracks.
The Sinister 2 actor and his girlfriend post many videos recorded in the bathroom on her eponymous YouTube channel. In a recent video posted in December 2020, the pair recorded their second original song titled Cancion II.
In the video, Sullivan revealed that the bathroom might look a little weird because Zumann wanted to make a "dreamatorium" in the bathroom like the one in the TV Show Community. The bathroom was covered with black and blue boxes as a backdrop to give it an ''atorium'' feel. As usual, even in that video, Sullivan was singing with her beautiful voice, and the actor was seen backing her up with the guitar, which is one of his hobbies.
After completing the song, the couple high-fived, and Zumann even complimented her singing. He said, "That was a good one," and we totally agree.
Sullivan Doesn't like to Be Compared with Zumann's Reel Life Girlfriend
The Netflix actor has made several appearances on Sullivan's YouTube Channel. In a video posted in September 2018,  Sullivan unveiled that she used to visit her boyfriend on the sets of Anne with an E. But she was not allowed inside during the shooting hours, so she waited for him outside.
Not only that, in one of her car vlog videos posted in December 2019, the couple also discussed how Sullivan she doesn't feel good when fans compare their real-life relationship with Zumann's on-screen relationship with Amybeth McNulty.
Also, she said that fans would make videos and posts to choose between the couple's ship names, Sherbet (ship name of Gilbert and Shirley from the show) and Shucas (ship name of Lucas and Shannon). 
Sullivan also revealed that fans would ask her if she's jealous of the onscreen couple. She denied it and said that she grew up reading the book that the series is based on and had a crush on Gilbert.
Sullivan Frequently Appears on Zumann's Instagram
Besides appearing on her videos, the 20-year-old actor also posts many pictures with his girlfriend on his Instagram account. 
In August 2018, he first posted a picture with his partner where the duo was seen kissing each other, and beside the adorable snap, he wrote, "miss you already." 
Since then, the two frequently post photos, giving major couple goals to the fans. Zumann also uploaded a selfie together in October 2019, where he wrote that building their home together has been one of the best experiences of his life.