Actor Lucas Bryant's Wife Is An Actress Turned Personal Trainer
Lucas Bryant is a Canadian-American actor who has played in numerous movies and TV shows. He is married to a fellow actress. The husband-wife duo has played in the same TV series entitled, Haven. Together, they are blessed with two children. As of now, Lucas's wife works as a certified personal trainer in Los Angeles.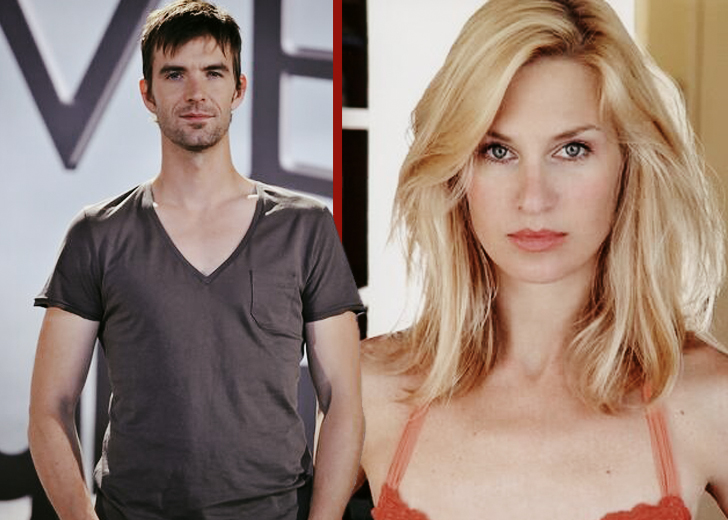 Lucas Bryant is a Canadian-American actor who rose to the limelight after making his appearances in several hit TV shows. Some of his famous works include Sex, Love & Secrets (2005), M.V.P. (2008), Haven (2010-15), and Shoot the Messenger (2016).
Through his brilliant performances, the renowned actor has ruled his fans' hearts, but most of them don't know who rules his. Well, the Canadian born actor is married to a fellow actress named Kirsty Hinchcliffe.
So, what do we know about Lucas Bryant's life partner? Do they have kids? Keep reading to find out more about them!
Lucas And His Wife, Kirsty, Are Blessed With Two Children
It's been more than a decade that Lucas Bryant and Kirsty Hinchcliffe have been married. However, their wedding ceremony was so private that none of them have really disclosed any information as to when and where they shared the wedding vows.
Nonetheless, they do share a wonderful bond. On the occasion of his wife's birthday, on July 28, 2014, Lucas tweeted a post in which he described Kirsty's birth country, Australia, as a dangerous country (in a fun way) from where the most deadly snakes and beautiful woman come.
the most deadly snakes, and the most beautiful woman in the world come from australia. australia is dangerous. happy birthday my love. — lucas bryant (@TheLucasBryant) July 27, 2014
Furthermore, another much-known fact about Bryant's marriage is that he and his wife are blessed with two children. They welcomed their first child, a daughter, in August 2008. After a gap of almost seven years, in 2015, their second child, a son, was born.
But, besides this, the married duo hasn't shared any additional details about their family, children, or their married life itself.
Lucas Bryant's Wife Is An Australia Born Actress
Hailing from New South Wales, Australia, Lucas Bryant's wife, Kirsty Hinchcliffe, was raised in a military family. Though her father and two uncles served in the Royal Australian Air Force, Hinchcliffe decided to pursue a different career and joined the acting field.
She took her first step in the field of acting by joining an acting school in Sydney. Following that, she joined another acting school in London before settling down in New York, United States. Upon her arrival in New York, she made her appearance in some small plays and played in some independent films like The Third Nail, Cold Ones, The Definite Maybe, and Pagans.
However, her breakthrough came in 2013 when she was selected to play the role of Rebecca Rafferty in the hit Canadian TV series entitled Haven—in which her husband, Lucas, played the lead role of Nathan Wuornos.
Kirsty Hinchcliffe Works As A Personal Trainer Now
Since she departed from the TV show Haven in 2015, Kirsty Hinchcliffe has not appeared in a single TV show or movie, either in a lead or a supporting role. However, that does not mean she is spending her time doing nothing.

Lucas Bryant with his wife Kirsty Hinchcliffe and daughter at the 16th Annual Express Yourself Benefitting P.S. Arts on November 20, 2011 (Source: patrickmcmullan.com)
The New South Wales native has been working for Booty Call, a training center in Los Angeles, as a certified personal trainer. Through her bio on Booty Call's site, it can be known that Hinchcliffe was a very active and energetic person since her high school days.
Besides, it is also mentioned that the 5 foot 8 inches (1.73 meters) actress has even taken part in different fields of athletics such as running, swimming, and long-jump.