Lorrie Morgan leads a happy marital life with Randy White after five failed marriages
Lorrie Morgan has had a tumultuous journey in her life. After having gone through personal tragedies and failed marriages, the singer finally seems to have found the stability she was searching for.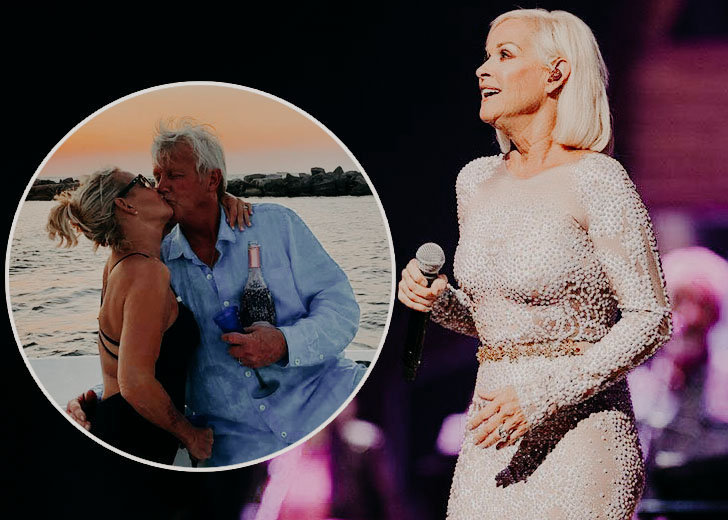 Country music legend Lorrie Morgan has had her share of ups and downs along her journey. The talented singer lost her father just before entering the music industry, which came as a crushing blow. 
The star then had a long string of marriages that ended with separation, either in the form of divorces or the spouse's death.
A Series of Five Failed Marriages
The singer has had six marriages to date.
In 1979, just two days before her 21st birthday, Lorrie married bass player Ron Gaddis. Not long after, they had a daughter and named her Morgan.
Sadly, because of the pressures of family life, alongside two people trying to make a career in music, their matrimony ended in 1980.
After her first marriage failed, Lorrie focused on her career and daughter. In 1985, when she was working as a receptionist and demo singer at Acuff-Rose, she met Keith Whitley, the Miami, my Amy star. Whitley's voice drew Lorrie immediately, and she fell for him.
The two got married in the year 1986 and soon after had a son named Jesse. However, Whitley had depressive drinking binges, and Lorrie's friends and family warned her about his phases, but the singer was determined to make him better.
In 1989, when Lorrie's career was picking its pace, Whitley's obsessive drinking returned with a vengeance. In the same year, when the budding singer was on tour, her husband died from an alcohol overdose, which left her widowed at the young age of 30.
Following Whitley's death, Lorrie had three failed marriages with Brad Thompson, Jon Randall, and Sammy Kershaw. Out of the three unions, the one that lasted the longest was her marriage with Kershaw.
Happy at Last
Finally, after a six-year-long relationship with Kershaw, Lorrie found her knight in shining armor, Randy White. The beautiful couple has been together for over a decade now. The couple still looks very much in love.
In the year 2019, Lorrie posted a picture of them together on her official Facebook account. In the photo, the two were seen kissing with a sunset in the background, and the caption hinted that they were celebrating their anniversary on a sunset cruise in the Gulf of Mexico.

Lorrie Morgan and her husband Randy White celebrating their anniversary on a sunset cruise in the Gulf Of Mexico (Source: Facebook)