Host Leeza Gibbons' Children Officiated Her Wedding to Her Fourth Spouse, Steve Fenton
Leeza Gibbons is currently happily married to her fourth husband, but that didn't come easy. She had to go through three failed marriages before she found "the one." In her case, we could say the fourth time's the charm.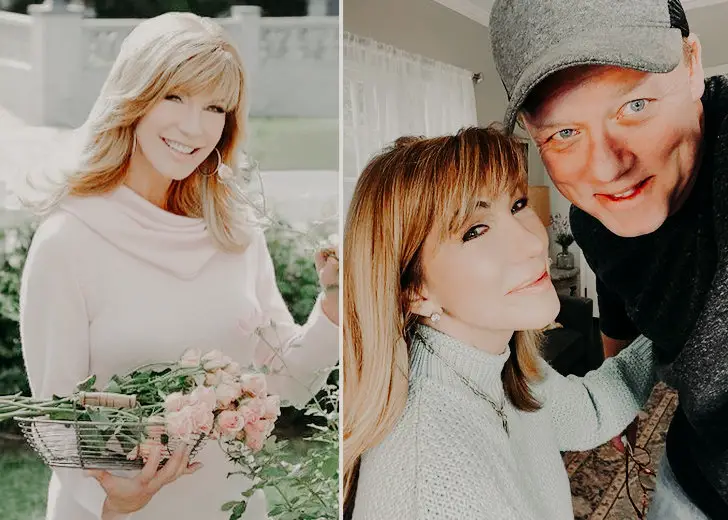 Leeza Gibbons is finally happy with her fourth husband after going through three failed marriages, "Embracing her inner cougar," as she quotes. Though her previous marriages may have failed, it gave her three children, whom she is very close with and extremely proud of.
In fact, they bore witness in her latest marriage and even supported her in her journey to find true love.
Gibbons Went Through Three Failed Marriages
Gibbons is currently married to her fourth husband, Steve Fenton, but that didn't come easy. She had to go through three failed marriages before she found "the one." In her case, we could say the fourth time's the charm.
The motivational speaker's first marriage was with John Hicks, which lasted two years (1980-1982). After her first separation, she went on to marry British actor Chris Quinten on December 10, 1988. She stayed with Quinten for two years and had a daughter named Leksi before splitting in 1991.
That same year, she married actor and cinematographer Stephen Meadows on  February 14, 1991. But her third marriage also came to an end when Meadows filed for divorce citing irreconcilable differences as the primary reason. She and Meadows officially called it quits in 2005 after 14 years of marriage. Together, they are parents to Troy and Nathan.
She Is Married to A Man 13 Years Her Junior
The American host has been together with her fourth spouse, Fenton, for 11 years. This includes nine years of marriage and two years of dating. 
Gibbons' marriage to a man 13 years her junior drew lots of attention from the media, and she addressed this in an interview with Daily Mail. She said, "On my first date with Steven, he was 38, and I was 51. I am finally able to embrace my inner cougar."
They married in 2011 in the presence of Gibbons' three children. Her two eldest — Leksi and Troy — officiated the wedding by becoming ordained ministers online. Her youngest son, Nathan, was in charge of giving away the rings that consisted of five stacked bands that represented each member of their family.
The talk show host is still very much in love with Fenton. She frequently expresses her love for him in her social media handles, crediting him as her source of happiness. 
Close With Her Three Children From Previous Marriages
The former Entertainment Tonight host has three children from her previous marriages. Her eldest daughter, Leksi, is 29 years old and was conceived from her second marriage. Her eldest son, Troy (28), and her youngest son (22) are from her third marriage. All three of them were the only people who attended their mother's fourth marriage, even helping conduct the wedding.
She is proud of their accomplishments and often shares pictures of them with her fans. She expresses how proud she is of her children any chance she gets, including their birthdays and graduation day.