The Women Behind Lawrence Jones — Is Girlfriend Sydney His Future Wife?
Lawrence Billy Jones III is a renowned political analyst often appearing on Fox News.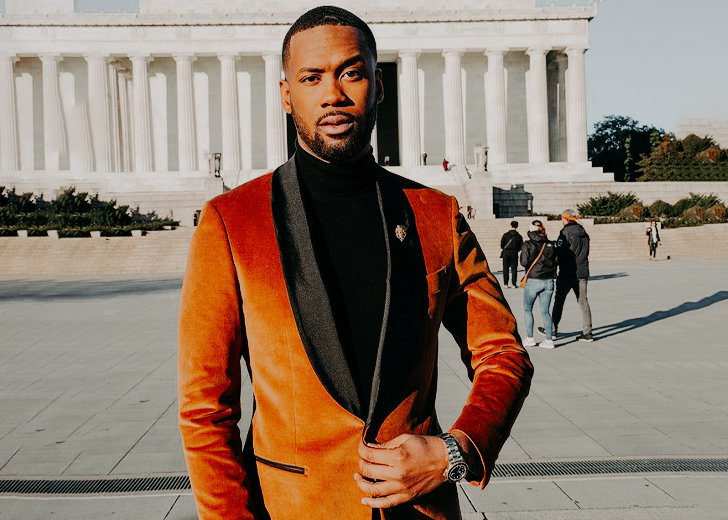 You may know the renowned political analyst Lawrence Jones, full name Lawrence Billy Jones III, from his appearances on Fox News. His success in the media sector is quite apparent, but it did not come by itself. He had his family, particularly his mother, and a partner over the years to support him.
Behind all the cutthroat debates, the on-point analyst is a deeply loving and responsible man who cares about these two women in his life.
Holds His Mother In High Regard
We all have a profound love for our parents, and Jones is no different. The Fox News contributor is especially attached to his mother, Tameria Jones. His Instagram (now deleted) was a shrine of his childhood photos with his mother.
The talk radio host posted something for this mother on every mother's day.
In 2018, Jones' mother even joined him on Fox news appearing in Fox and Friends' episode where the mother-son duo shared their favorite recipe: Chicken Spaghetti.
In the same episode, the proud mother also lauded the former Campus Reform Editor-in-Chief's behavior, calling him a "very good kid."
Another Notable Woman In Jones' Life Is His Girlfriend
Besides his mother, Jones' girlfriend holds a special place in his life. While not much is known about the love interest, we know her name and face — thanks to a post by Fox National's official Facebook handle.
In a November 2019 post, the frequent co-host for Outnumbered was tagged in a Red Carpet event looking stunning alongside his girlfriend, Sydney. The caption read, "Lawrence Jones III hits the red carpet with his girlfriend, Sydney."
Sydney also appeared in Jones' Facebook and Twitter posts in November 2019, confirming that she is, in fact, his girlfriend. He does not have a long history of partners, and this girlfriend certainly seems to be an important person in his life. 
Is Girlfriend Sydney His Future Wife?
Jones' girlfriend might be more than "just" a girlfriend. The two seem to be in a pretty serious relationship, given that the American commentator's dad posted a picture of the couple in September 2019.
This means that the couple has Jones' dad's approval, and his girlfriend is acquainted with him, implying their family is involved in their relation too. 
Moreover, common holiday wishes are sent by households or families. Since the Fox News host posted a picture with Sydney for Christmas, it could be a hint that Sydney might be his future wife.
There is no way to prove it, though, and it could very well not be the case too. But with fans always asking, 'who is Lawrence Jones married to?' We think Sydney is the best possible candidate.
That being said, even if Sydney is not a potential wife, she is certainly an important partner to him.
Since the Christmas 2019 post, though, Sydney hasn't appeared in the famous journalist's social media updates. Probably they want to keep their chemistry away from the media.