Author Kimberly Snyder Got a Second Chance at Love with Second Husband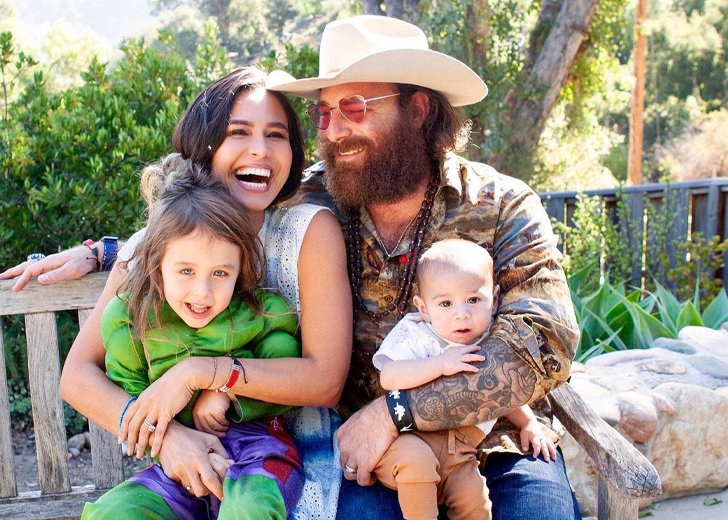 American author Kimberly Snyder got a second chance in love when she met her entrepreneur husband.
After a failed first marriage, the author is now in a happy relationship with Jon Bier.
The husband and wife tied the knot back in October 2019—and they're now are enjoying traveling the world and maintaining a fine balance between their work and their two kids.
Snyder Found Her Soulmate in Her Second Husband
Snyder's wedding to husband Bier wasn't much of a surprise to her readers because she had announced their engagement to the world a few months before she got hitched.
She had announced her engagement to the California-based businessman in August 2019 on her Instagram handle.
The nutritionist revealed that she met her husband, Bier, during her life's toughest time. She had recently lost her mother and had been left alone with a toddler from her previous marriage. 
After a two-month engagement, the New York Times best-selling author tied the knot with her husband on October 12, 2019, in Santa Monica, California. They celebrated their first anniversary in October 2020.
On the occasion of their first anniversary in October 2020, the Biers shared throwback pictures of them and the life they have embarked upon.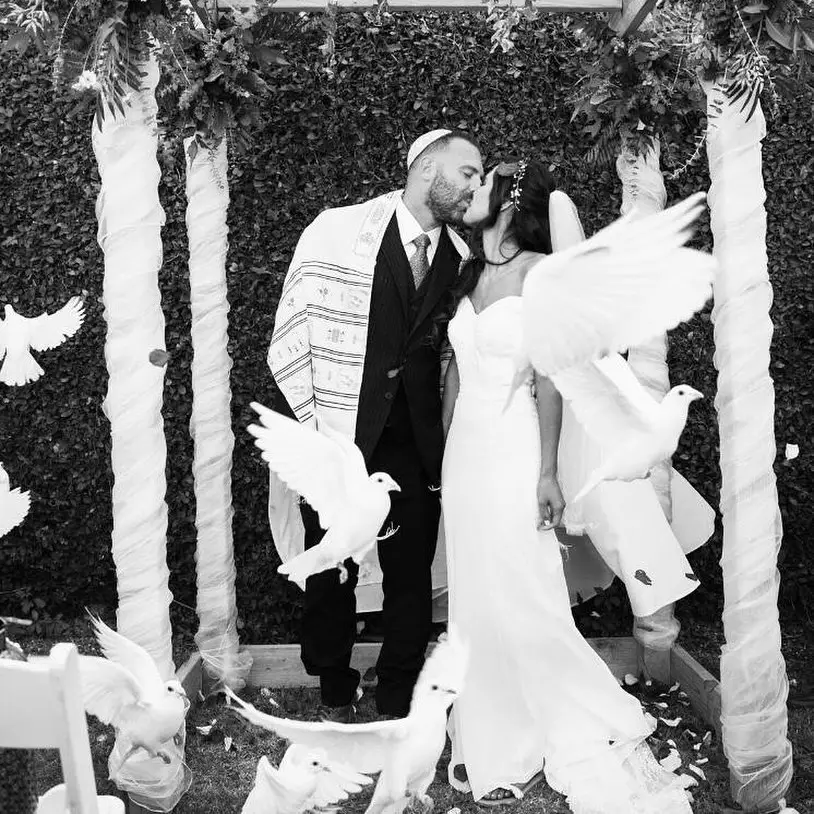 Kimberly Snyder and Jon Bier Wedding. (Source: Facebook) 
The entrepreneur shared an emotional video on his Instagram showing their journey as a couple and parents. Bier wrote:
Happy 1st anniversary, my Queen. I cried the first 10 times I watched this, and so I'll share it here, but save the mushy stuff for you alone...I'm grateful every day for our love, our family, and the life that we built together so quickly. What a year, what a life! I love you, Mama Bear.
On the same day, Snyder also shared an anniversary post, appreciating the bond and love between them.
In fact, the fitness instructor even gave an insight into their interesting love story through her caption. 
She revealed that the two met at a dinner party, and within 15 minutes of the meeting, they had suspected that they were meant for each other and would end up getting married.
The husband and wife recently celebrated their second anniversary together. Bier shared on an Instagram post how they had missed celebrations for their anniversary this year because of multiple delayed and canceled flights.
The
Beautiful 

Couple is Blessed with Two Little Boys

Snyder and Bier welcomed their firstborn on June 2, 2020, within a year of their marriage. The baby, age 1, who the couple has named Moses, is the latest addition to the Bier family. Snyder already has a 4-year old son from her previous marriage, named Emerson Bruce.

Despite looking after two growing boys, the couple likes to maintain a fine balance between their professional well-being and family life. This was revealed in their interview with Topanga New Times. 

In the interview, Bier mentioned that he doesn't use phones and electronic gadgets to stay in the moment when he is with his family.

Similarly, he also organizes his time in such a way that creates a fine work-life balance.

As for the author, she frequently likes to involve her boys in her yoga and fitness routines. As a matter of fact, she even makes sure that her boys are eating healthy.