Kim Woo-bin's Love Life with Long-Term Girlfriend ━ Also a Look at His Close Bonding with Actor Lee Jong-suk
Kim Woo-bin knows how to build a strong relationship, whether if it is with girlfriend or long-time friend. Learn about his relationship with his girlfriend Shin Min-a and friend Lee Jong-suk.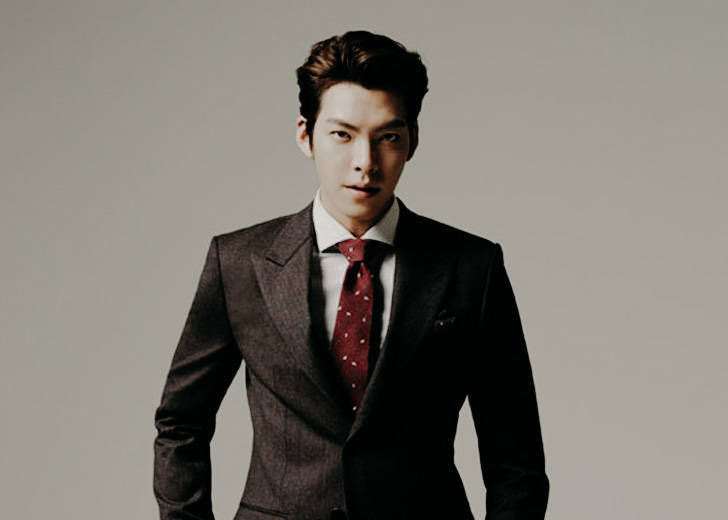 The Heirs actor Kim Woo-bin has been relishing probably the best times of his life alongside his lovely girlfriend, Shin Min-a. The two fellow model-turned-actors have been dating each other for a long time.
Besides his on-screen acting execution and adorable relationship with his girlfriend, the actor is also amongst the news for maintaining a very close bond with his fellow co-star, Lee Jong-suk.
Woo-bin & Min-a's Relationship
The lovely couple has been by each other's side for a long time. Woo-bin and Min-a first met during the filming of a commercial and eventually began dating. On July 22, 2015, they officially went public about their relationship.

Kim Woo-bin and his girlfriend Shin Min-a. (Photo: Koreaboo)
However, the couple hasn't shared many details about their relationship, as they like to keep those away from social media. But, there are a few occasions when they proved their bond is firm.
For instance, when the actor was diagnosed with nasopharyngeal cancer in May 2017, his girlfriend spent every bit of time alongside him, held his hands, and supported him. During those tough times, Min-a became a huge pillar of motivation for her boyfriend, helping the actor eventually defeat cancer.
Another instance of their out-of-the-world bond was evident was during the actress's interview with News1 Korea via Soompi. In the interview, when she was asked about her boyfriend's return to big-screen after finally defeating nasopharyngeal cancer, she shared they support each other very much since they were in the same career line.
Since we have the same career and we support each other, we say, 'Hwaiting!' to each other. I also hope Kim Woo-bin does well since he's making his return. We're cheering each other on.
A fortune teller even predicted that the two would get married by 2021. But he hasn't made her his wife yet.
Woo-bin's Friendship With Lee Jong-suk
The award-winning South Korean actor is known for his friendship with his fellow School 2013 co-star, Jong-suk. Both of them knew each other for a very long time, even before they worked alongside each other in the mentioned project.
As both of their journeys are mostly the same — from a model to an actor — their similar journeys turned them into best friends.

Kim Woo-bin and Lee Jong-suk (Photo: Pinterest) 
Later, when the popular show, School 2013, went off-air, the two friends continued to be friends.
On August 22, 2018, their beautiful friendship was on display when they traveled together for a vacation in Hawaii after Woo-bin went through a tough time battling nasopharyngeal cancer.
Moreover, just days before their Hawaii vacation, on August 11, 2018, the best friends were also seen together at 89 Mansion cafe.
(010818) Kim woobin (long hair) was spotted in 89mansion cafe with his friend, lee jongsuk.
.
Happy to see you again 😆 (kimwoobin_zone) pic.twitter.com/1nFnzBQr7f — KPOP WORLD INA (@kpopers_family) August 11, 2018