Kelly Ripa and Hubby Mark Consuelos Reveal Secret to Their Long-Lasting Marriage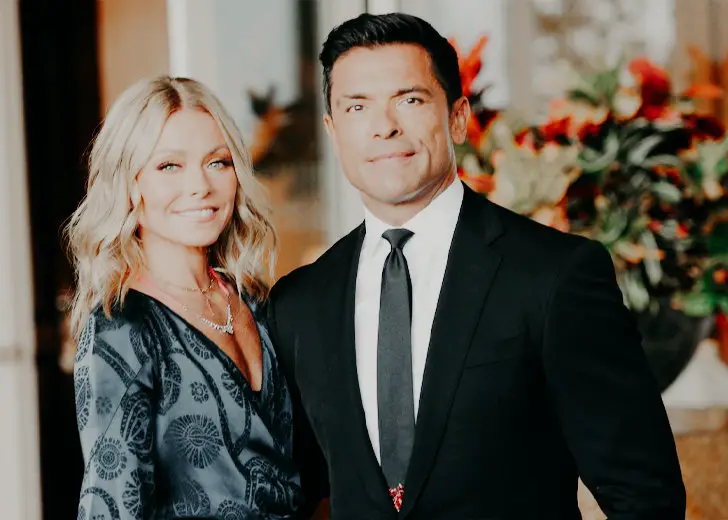 Kelly Ripa and her husband, Mark Consuelos, are both over 50. And for half their life, they have been married to each other. Since having first met in February 1995, the couple has built a loving family and raised three children — two sons and a daughter — together.
Ripa and Consuelos joined host Marlo Thomas and Phil Donahue in an episode of the Double Date podcast, where they shared gave insights on their marriage.
Kelly and Mark's Old Fashioned Marriage
In the podcast, Ripa and Consuelos said that they consider themselves to be progressive, but their roles in the marriage might be seen as "old fashioned" by most others.
Ripa, who hosts Live With Kelly and Ryan, revealed that she and her husband had fallen into their respective roles in their marriage because work never took her away from her family.
Consuelos goes around traveling because of his work, but Ripa is always with their children.
I've been able to raise my kids here in this city, in the nest, and he's always been willing to travel and go to a set and go off here and sometimes he's had to go live in another country to work on a set over there.
Ripa added that traveling and being away from home was hard, and since Consuelos had made that sacrifice, he sometimes missed milestones for their kids. Consuelos seemed to think that it was his wife who made the sacrifice by deciding to stick close to their family.
Kelly Ripa's Husband Supports Her Career 
While Ripa does not travel around and prefers being present in her children's lives, she still hosts Live With Kelly and Ryan. She joined the talk show on February 5, 2001.
During their appearance on the Double Date podcast, Ripa revealed it was Consuelos who persuaded her to do the talk show as she was hesitant about it. She was initially worried it would take time away from her family.
Thanks to her husband's support, the talk show she hosts with Ryan Seacrest has turned out to be successful. 
Kelly Ripa and Mark Consuelos's Marriage
Ripa and Consuelos first met in February 1995 through the screen test for All My Children. During her interview with SiriusXM in August 2018, she revealed she had auditioned Consuelos for the role of Hayley Vaughan's (Ripa's character) future husband.
The casting director showed Ripa a photo of Consuelos, and she says she saw her "entire future with him flash" before her eyes. He got the role of Mateo Santos, and both of them would be in the soap opera until 2001.

Kelly Ripa's husband Mark Consuelos and their daughter Lola Consuelos in June 2021. (Photo: Instagram) 
Not long after the two became co-stars, they began dating quietly and made their relationship public on the 1996 Valentine's Day at the Soap Opera Digest Awards. Just three months later, Consuelos proposed to Ripa after a date involving pizza and wine.
They eloped in Los Vegas on May 1, 1996, where she wore a $199 dress she got from Barney's clearance sale. Ripa and Consuelos welcomed their first child, son Michael Consuelos, in June 1997.
Their on-screen characters in All My Children too got married on June 16, 2000, and exactly a year later, on June 16, 2001, the couple gave birth to daughter Lola Consuelos. The latest addition to their family came on February 25, 2003, when they welcomed their youngest child, son Joaquin Consuelos.
Needless to say, Ripa has a close relationship with all her children and her spouse. And she doesn't shy away from flaunting her marriage bliss through her social media handles.
For instance, on 2022 Valentine's Day, she posted an Instagram carousel comprising her children and husband's pictures. Then, in the caption, she referred to them as the loves of her life.